The council of expert
16 September 2016
Treating teak outdoor impregnating oil
Come proteggere un pavimento in teak esterno dopo la posa
Have a very nice pool. If our pool also made in teak, well what about pu will of pi? In this article I will be talking of a teak floor at edge pool.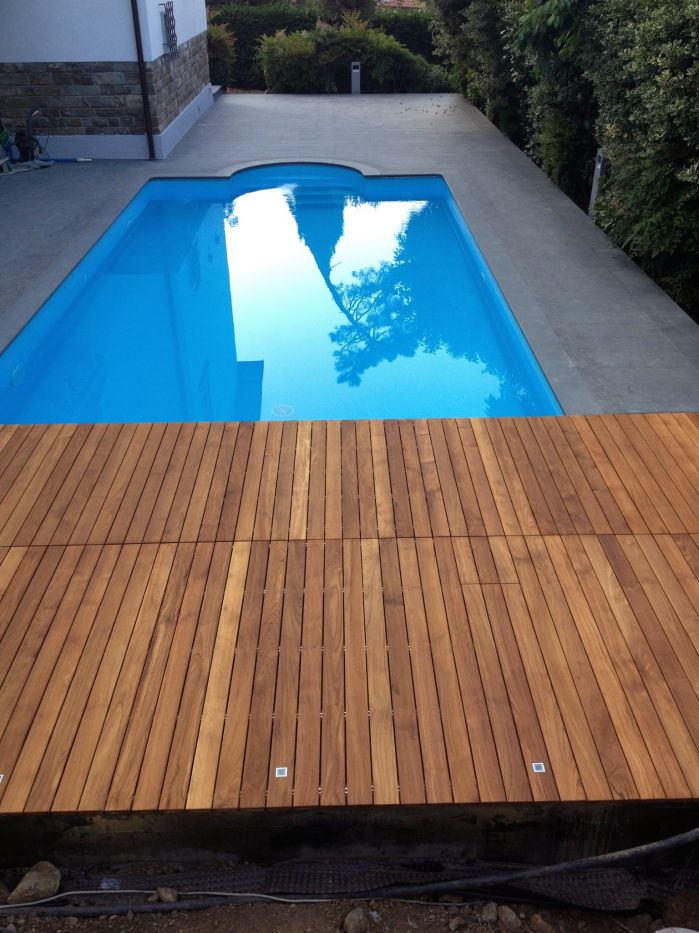 A fine wood used for ships and liners
Among the teak wood used to build, one of the essences pi . It is obtained from the tree that bears the same name, but whose scientific name Tectona grandis. In nature the teak tree reaches heights of tens of meters, up to 60 m. The plant grows in the tropical forests of Southeast Asia, at an altitude of about 1500 m above sea level. Teak has always been chosen for its qualities of robustness and resistance to dilation that make it suitable to be used in boating to build boats. also perfect for flooring and wall tiles for among the Driftwood pi firm is considered pi oak hard.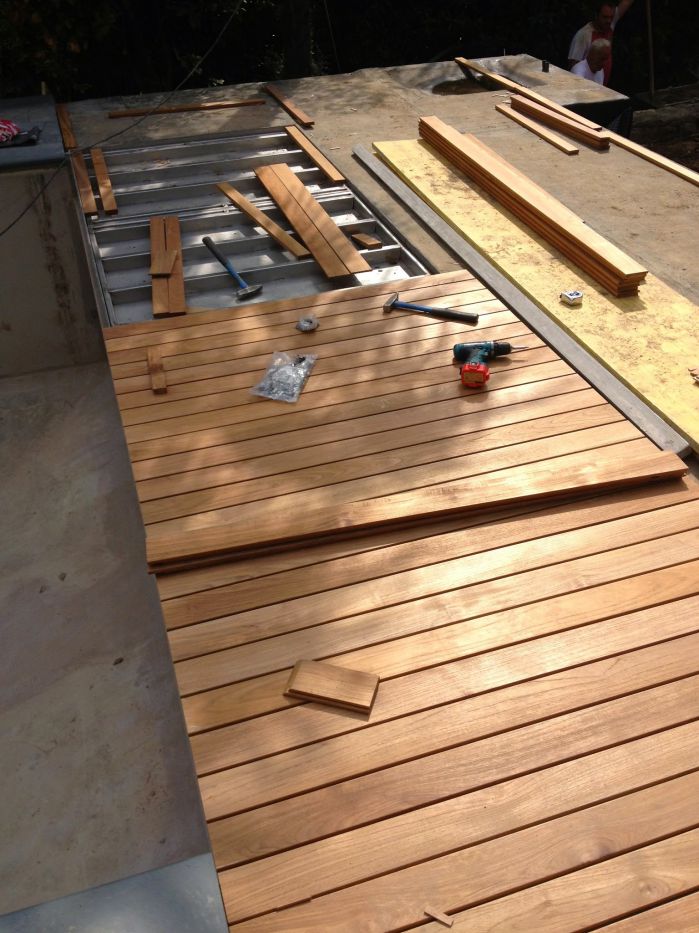 Also very famous for its teak aesthetic. Its surface has some beautiful veins that are enhanced by treatment well done.
A wood to be treated to enhance their beauty
Treatment with impregnating oil improves the characteristics of this wood. The treatment also serves to ensure durability. When laid outside teak needs to be treated with a stain that protect it from stains and bad weather. If you make your treatment to perfection the teak flooring that will last longer and give you many satisfactions. Let us now see how a impregnanto treatment with oil of a teak floor exterior. The treatment was done by the firm RS Taha of Quarrata (PT).
Treatment with the oil stain
After laying the teak floor must be treated with impregnating oil. The treatment with impregnating oil for wood is to prevent stains, water or other agents can intervene and ruin our beautiful floor. For this operation the company RS Taha has chosen to use a product Marbec. The41 OIL, a waxy oil impregnation for outdoor use. The product can be used pure or diluted. In the case of teak, a wood very compact and oily, better impregnating oil diluted with a diluent as AGRUMOIL or DILUOIL To perform the treatment with teak for outdoor paving, it only takes two steps:
Distribute the oil stain on the surface, wetting it evenly and following the absorption of the wood.
Wait 20-30 minutes. After this time, remove the excess product by wiping with a soft cloth or a soft brush
Teak wood is very oily and compact, little towel. This is his advantage. That's because generally just an application to obtain excellent results. However, in the case of an outdoor floor, like the one in this pool, you have to have special attention.
Some tips for maintaining your teak
The teak wood, although robust, however a wood and needs maintenance. Here are some things you can take if, as in this case, the surface particularly exposed to sunlight and weathering.
Wash with a detergent for parquet
To avoid damaging the teakwood and unprotect, important to use a wood cleaner such as PULIBRILL.
Reapply the oil periodically
The oil stain to teak not eternal. Footed surfaces is consumer, sooner or later. When you see that begins to wear out, then it's time to rerun the treatment.
When giving a double coat of primer
If, as in the case of this pool with teak flooring, the surface very exposed to the Sun, then the case of having two coats of product.
A work done to perfection
Here are some pictures of the floor completely treated with teak oil. See how the color of wood is enhanced? The oil makes the water that reaches the floor may not be absorbed.
Summary
Intervention
Impregnation with a teak flooring
Products used
41 OIL impregnant waxy oil for wood
The company that performed the surgery
RS Taha Via del Cantone 13 Quarrata-PT Phone 3386381881 – E-mail  rsterziani@libero.it Google Profile +