The council of expert
9 August 2018
Special stain removers: how to remove stains from surfaces
Stained floors? Find out how to remove the stains without leaving halos
How beautiful is the summer; sea, sun and many outdoor dinners with friends and family, but the morning after it is not uncommon to wake up and find on our beautiful terraces, some inappropriate surprises: annoying stains of any kind. Today we try to understand together what are the most insidious substances for our external surfaces and how to easily remove these boring stains from them.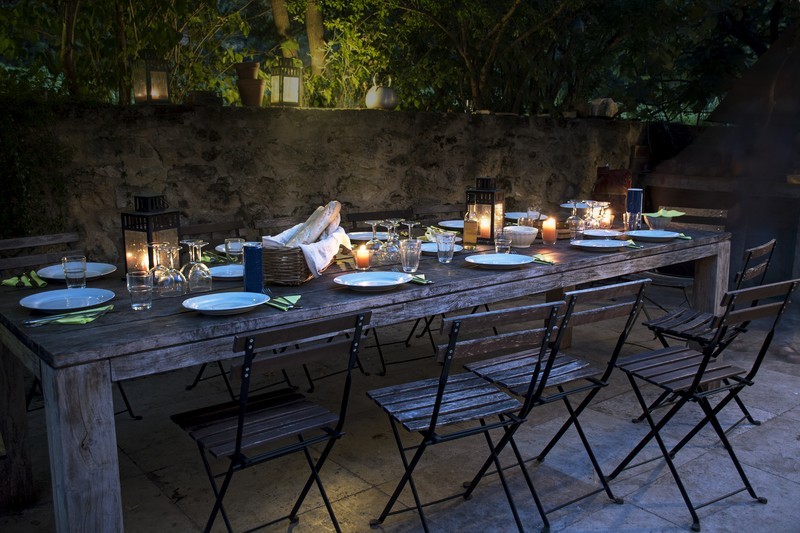 Insidious substances and stains
The first essential substance for the success of a good outdoor dinner, but very insidious for our surfaces is, without any doubt, the citronella candle. In fact, if on one hand, citronella candles create the right atmosphere, making our environment more welcoming, magical and thanks to their scent get away and defend us from annoying summer mosquitoes, on the other when they overturn, they produce in us "a total panic ". In fact, when the candle wax accidentally spills on our cotto floor or on our beautiful marble table, the worry becomes concrete and the only fixed thought is to understand how to remove those ugly stains from the surfaces without causing any permanent damage. To solve this problem, depending on the area in question, it is advisable to follow some little tips, let's see them together:
Wood
If the wax spills over a wooden surface, such as a table, a floor or a piece of furniture, it will be appropriate:
dry the wax: to make the wax solidify you can use ice;
after having dried it well, with the help of a tool, you will have to rub to "detach" it from the surface, to avoid creating scratches on the wood you will have to do everything very gently.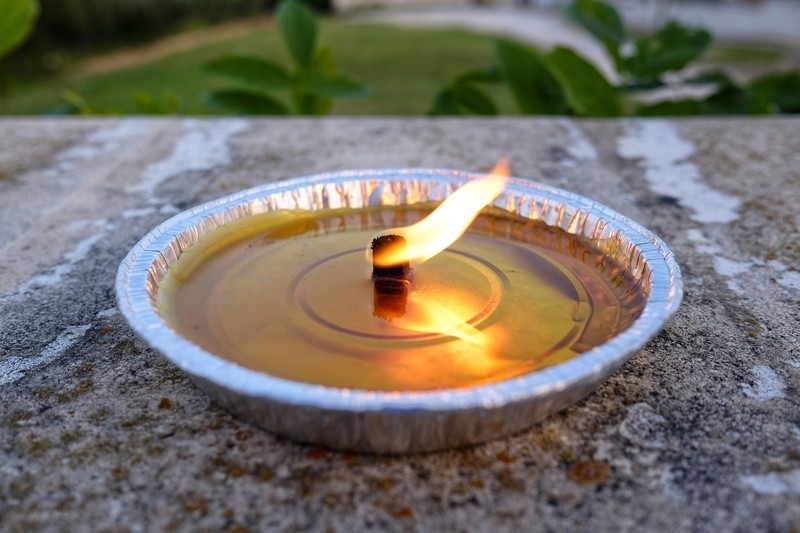 Cotto and marble
If the surface in question is cotto or marble, considering the porous composition of these materials, it is convenient to remove wax stains quickly and completely, use a professional stain remover, ready to use as SOLVOSIL; an ideal product to remove stains of synthetic lubricating oils and greases, glues, waxes and paints from cotto, stone, cement and stone materials in general for stains of mineral oils, glues, waxes, silicones. Thanks to its rapid and strong action it can eliminate stains without leaving halos.
Other classic stains, which are formed mainly in summer and during our lover dinners in company, are oil and grease stains. A place very subject to this type of stains is, without any doubt, the barbecue. We are sure that all your friends, not to mention your husbands, love, between a chat and the other one, prepare delicious grilled, but once the preparation is over, it is common to find out, especially on the barbecue and on the floor surrounding it, unpleasant and full-bodied stains. To eliminate significant oil and grease stains of plant or animal origin, we recommend: TIXO. A specific stain remover ready to use, which thanks to its intense action and degreasing, will bring back, without ruining it, the original splendor of your surface. Finally, we must also pay attention to the organic colored spots. These stains can be generated by substances such as wine, fruit or coffee; foods that are consumed daily, very good but particularly dangerous for the surfaces because they act and stain very quickly. In these cases a distraction can be fatal for our floor or for our beautiful table. For this reason, when you pour a glass of wine or a cup of coffee on the ground, the first thing to do is to run fast. An excellent professional product to perfectly eliminate colored stains is: SMACCHIO LIQUIDO, an extra strong product, suitable for all types of stone surfaces, which removes stains, while protecting the surface.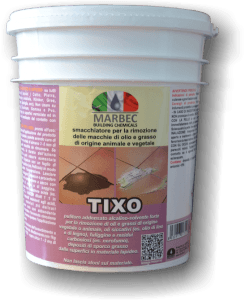 We are sure that, with the help of our products, your outdoor dinners will be more serene and safe!