The object of the intervention was the recovery and treatment of indoor flooring stone mosaic (Palladian) della Pieve di Roffeno.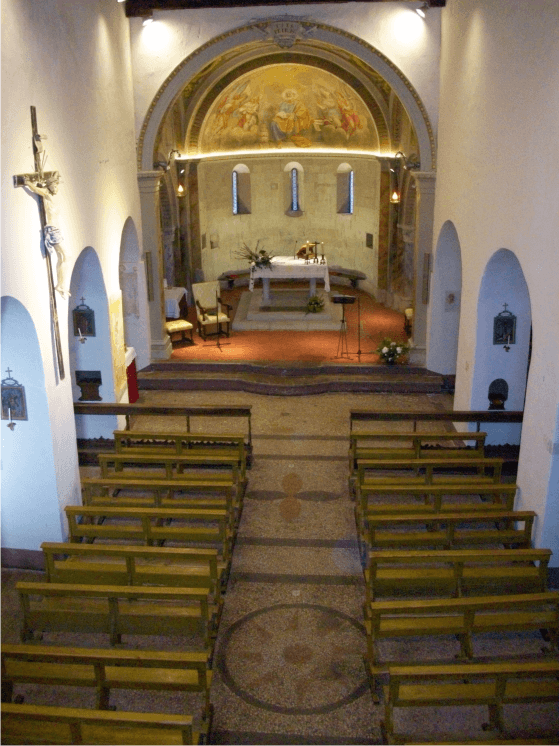 The first thing done was the cleaning of the surface dirt accumulated over the years and old residue treatments (based on linseed oil) by washing with an alkaline SGRISER stripper and single disc machine with a nylon brush.
Once cleaned flooring, it processed its polishing with polishing powder KW-STAR. Finally the surface was cleaned with a dilute solution of neutral detergent UNIPUL.
Finally, dry the mosaic flooring has been impregnated with the marked protective and waterproofing stain TON 25.
The work was performed by the company:
Saints Ivano di Zocca (MO) Ref. Saints Ivano – Via Mauro Tesi 2342 Zocca (MO) cell. 3472257577