Recovery of a painted parquet
Is it possibile to recover a painted parquet without having to sand the surface? Yes, it is!
Today, with the new Marbec product, it's possible to recover the painted parquet, without having to sand the surface, find out now!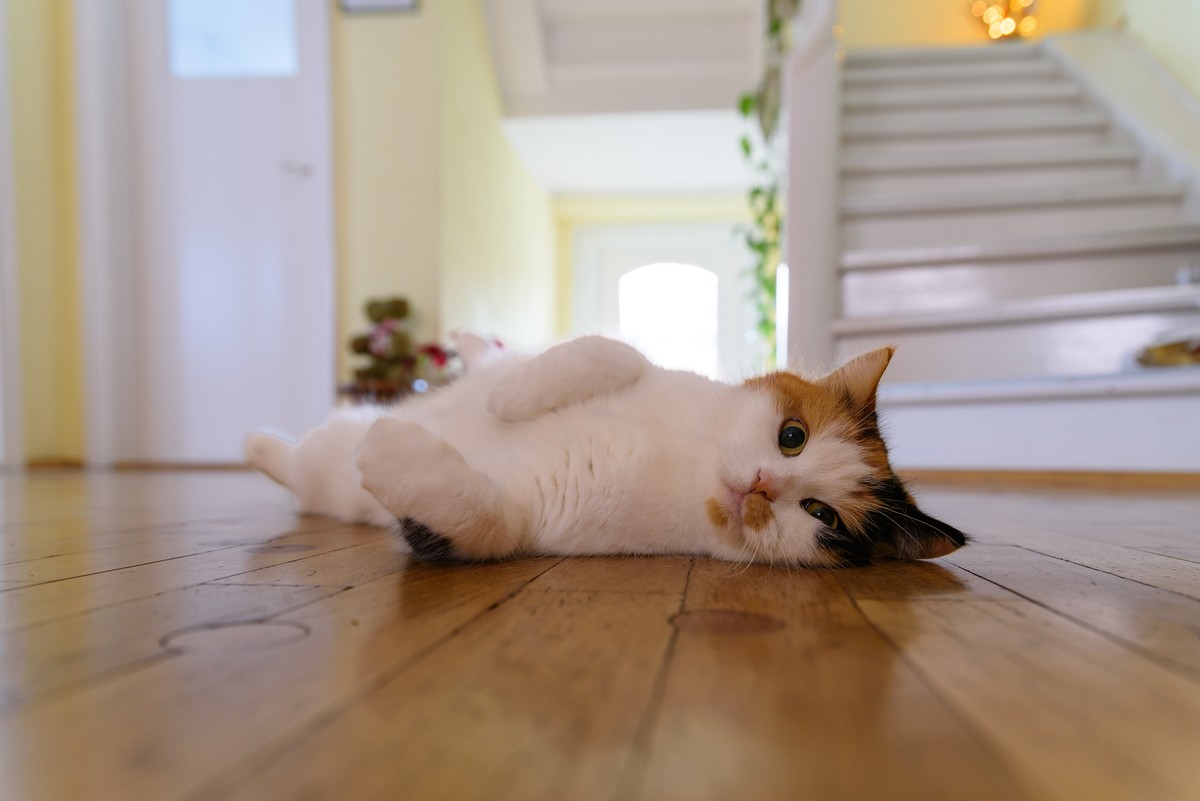 The painted parquet
The painted parquet floors give the house a touch of sublime elegance and beauty, being a natural material adds to each room a warm and comfortable note. Wood, a versatile material, lends itself well to furnishing both rustic and modern environments but we know that, with this material, attention is never too much. That's right, a painted parquet floor is very delicate and it's particularly subject to wear. With time, wear is almost inevitable, just think about trampling, how can you avoid it? In fact, the painted parquet floors, compared to those in ceramic or synthetic material, are easily damaged and undergo:
    the bumps;
    atmospheric agents such as humidity or exposure to sunlight;
    scratches of sharp objects on the surface.
However, the choice of finish can help us to preserve our parquet floors. Choosing a suitable painting in fact, these unpleasant events can decrease. Let's find out specifically the pros and cons of painting the parquet and then how to recover a damaged parquet.

Pros and cons of painted parquet
Advantages of painted parquet: a painted parquet has a more or less transparent film layer, which protects the wood surface from stains, scratches and liquids. The painted finish tends to cover the natural color of the wood, but to overcome this problem, you can opt for countless original paint and colors, from pure white to a carbon black, to modern grays or stay on a natural color.
Disadvantages of painted parquet: the painted finish, even if more resistant than the others, tends to wear out over time and when worn out it creates an unpleasant aesthetic effect.
But no fear, today, the recovery of painted parquet is possible! Thanks to the new product of the Marbec line: LIGNOLIFE.
Painted parquet recovery: phases
With its strength, LIGNOLIFE manages to recover the varnished wood, without having to sand the surface and remove all the old varnish. With a few easy moves, the annoying scratches and the unpleasant signs will disappear from our parquet and become only a distant memory. But let's find out in detail the characteristics of the product and the phases of a recovery treatment of the painted parquet. LIGNOLIFE: it's a ready-to-use emulsion based on carnauba, specific for the protection and recovery of painted wood surfaces. LIGNOLIFE is an anti-dirt product with excellent protective ability and resistance that protects our surfaces from trampling. Furthermore, it gives the material a very bright finish, resistant to water and detergents. Easy to use, it is applied on dry and clean surfaces.
Apply 1 or 2 coats of product with a cloth or sponge, make sure to evenly wet the entire surface;
if necessary, just dry the first one, apply the second coat of product;
let the product dry perfectly.
Once the recovery phase is over, the surface appears bright, nourished and completely restored. To keep this painted parquet  recovery treatment longer, we advise you to do an intensive daily maintenance with dedicated products:
PULIBRILL: concentrated detergent with neutral pH specific for the non-aggressive cleaning of wooden floors;
BEAUTY FLOOR: product of maintenance and protection of painted wooden floors placed inside.
Contact us  to request more information or advice