Do it yourselfer
27 October 2015
How to treat a terracotta in a short time
The "RAPID TREATMENT SYSTEM " is particularly suitable for those who need to carry out treatment in just a few hours on floors and interior finishes, Terrecotta, stone and cement agglomerate. Ensures excellent aesthetic results (natural material) and with exceptional properties and anti-stain dirty. Its application easy daily maintenance of the treated surfaces, making it less tiring and troublesome dirt removal.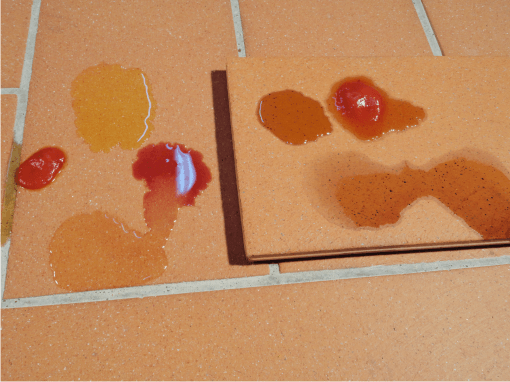 RAPID TREATMENT SYSTEM FOR TERRACOTTA, STONE AND AGGLOMERATES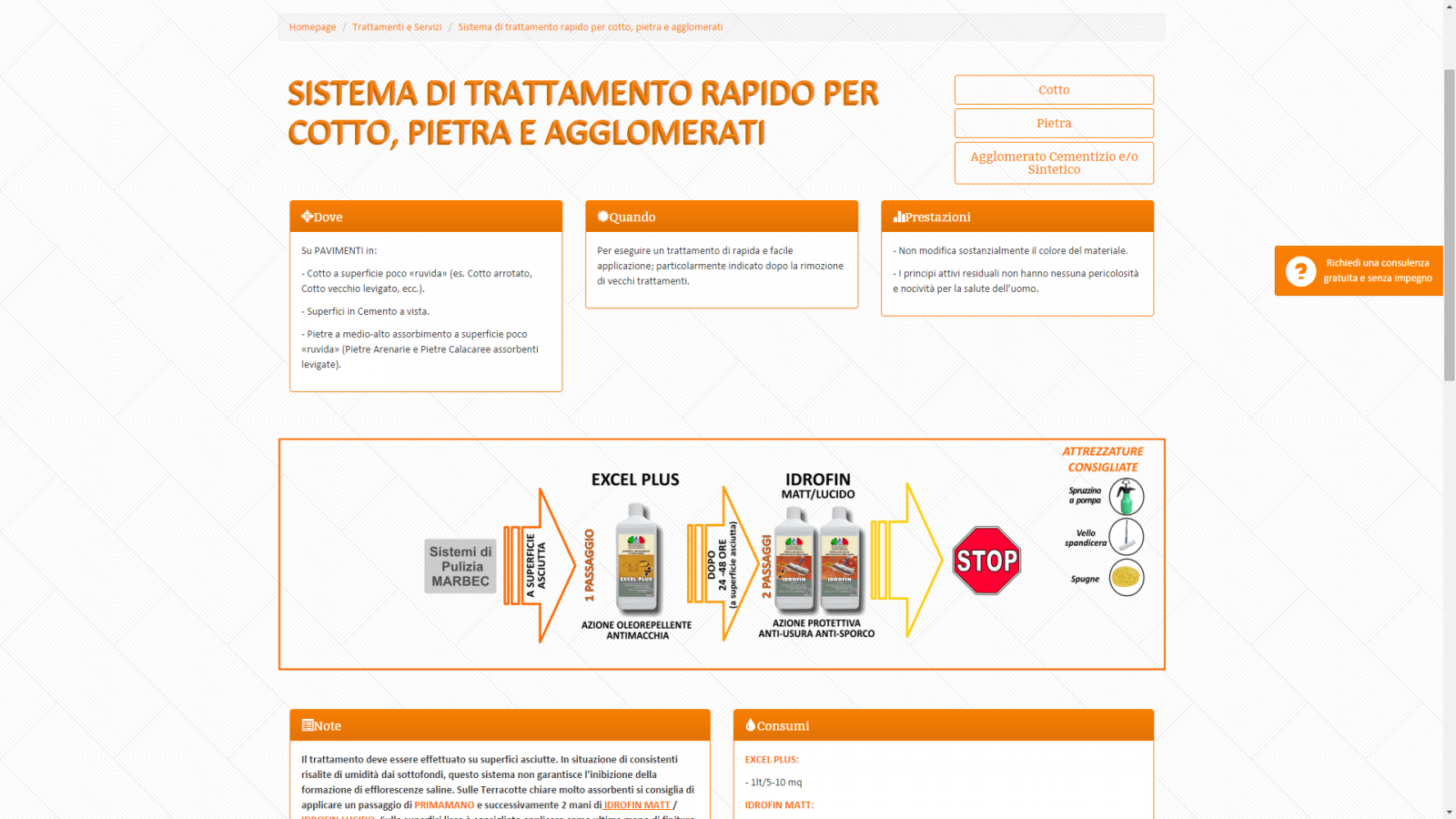 TREATMENT VIDEOS
The optimum condition to perform the treatment, that the surface is perfectly clean and limestone cement residues; This you can do by following the following systems.
DESCALING REMOVAL SYSTEMS
Cleaning descaling system for brick and terracotta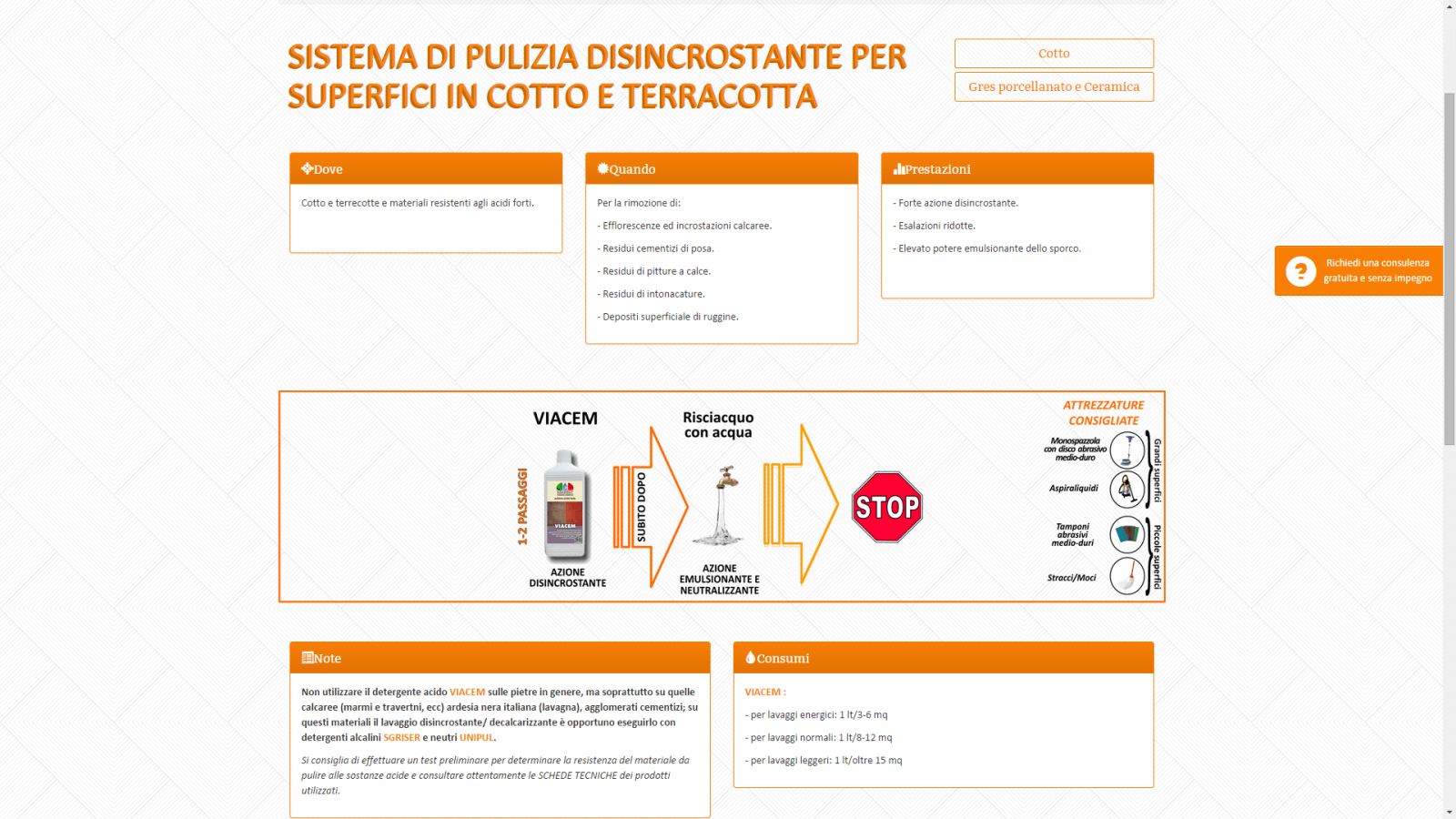 Descaling cleaning system for stones, ceramics and agglomerates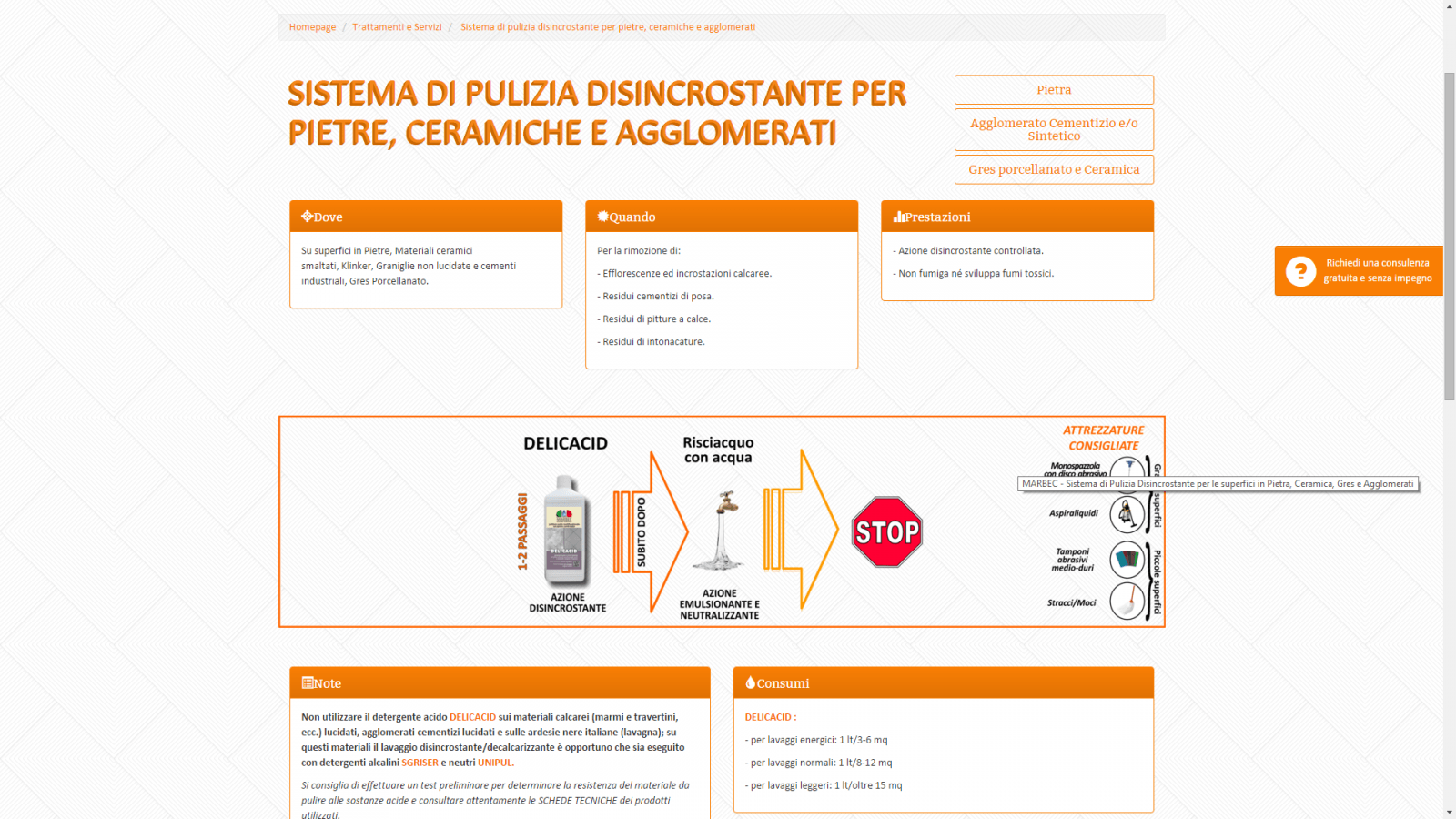 This type of treatment recommended even after you remove old treatments; Despite following these steps the surface may appear completely cleaned up, you always risk appearing unaesthetic and unsightly marks instead.
REMOVAL OF OLD SYSTEMS TREATMENTS
Wax Remover cleansing system fast action sfilmante
Cleaning system stripper for oil and wax