Do it yourselfer
29 September 2015
How to clean a marble exterior from algae and lichens
The object of the intervention the cleaning and restoration of a marble statue depicting a Modonna with Christ in a small church in the city of Prato: the statue, made many years ago, placed in a courtyard and bad weather, had visible and significant deposits of biological origin (lichens, algae, etc.), as well as obvious signs of aging.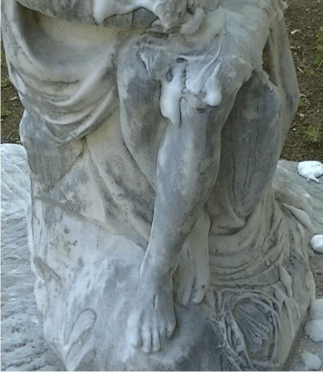 Repeated interventions have been made, even with pi and incisive traditional methods (using bleach, chlorine bleach, etc.), but none of them was able to fix it. It took just one application instead of the product ALGANET to resolve to the root of the situation, restoring the statue lost splendour. You must first dissolve the water ALGANET powder in a clean plastic bucket and mix thoroughly for several minutes: the mixture cos got should be applied liberally to the surface to be cleaned with a brush, a sponge or a soft cloth and leave to act for a long time (about 12-24 hours).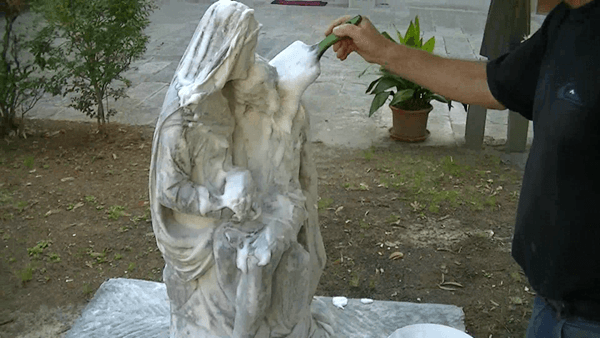 Can be obtained best results completely wrapping the material with paper towel or similar card, continuing to baste over the paper towels to create a compress between the product and the paper.
Once ALGANET has explained its effects, the surface must be thoroughly rinsed with plenty of water and brush to remove dirt now annoyed.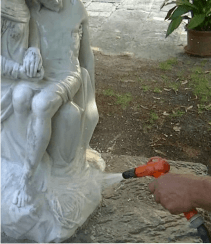 as you can see, at the end of the procedure the statue looks completely cleaned up and been carried to its beautiful initial appearance.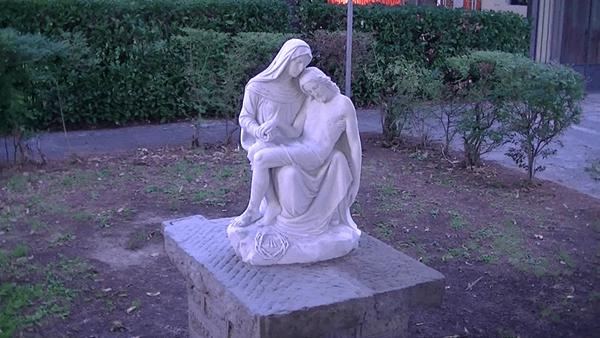 ALGANET delivers amazing results on all surfaces and outdoor stone artefacts, thanks to its rapid, intense and specific action by removing algae, MOSS and other Biofouling (blackening from micro-organisms, debris of leaves and flowers, urine, droppings, etc.). The product also has a strong antibacterial power.
VIDEO OF THE SPEECH
Work done by: Ditta Luigi Bernardi-Prato-mobile 347/0706978-  dittaluigibernardi@libero.it