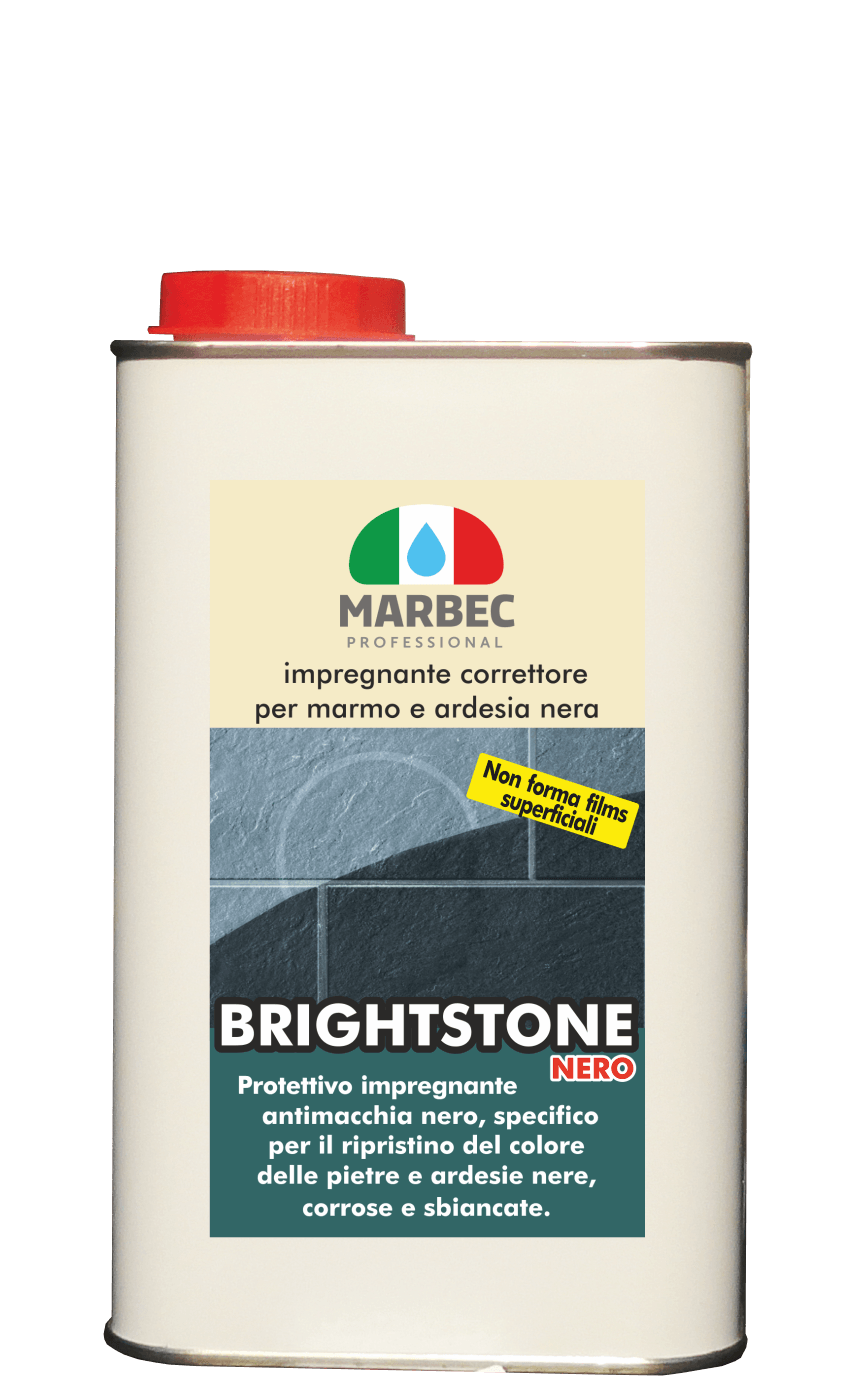 Corrective impregnator for marble and black slate
 Black anti-stain protective impregnator, specific for color restoration of corroded and bleached stones and black slates.
CHARACTERISTICS AND USE
BRIGHTSTONE NERO is a black protective anti-stain impregnator for the color correction of black slates, bleached with acid solutions or degradation due to atmospheric agents and calcareous encrustations. Specific for black slate (blackboard) and other black marbles, for indoor and outdoor surfaces.
BRIGHTSTONE NERO:
-doesn't form superficial films;
-doesn't exfoliate or create peelings;
-can be used on all surfaces both inside and outside.
INSTRUCTIONS FOR USE
Shake well before use. Apply only on dry surfaces. Distribute BRIGHTSTONE NERO with wax fleece spreader or soft cloth, homogeneously wetting the surface, following the absorption of the stone. After about 10-15 minutes remove any excess product from the surface, rubbing it with a cloth or soft disk. It dries after 6-8 hours. On highly absorbent materials, the application of two coats of product may be necessary.
YIELD
Depending on the absorption of the stone 1lt / 15-30 m²
Packs
1lt – 5lt
Ask for information about the products
Request a free consultation by filling out the form below and sending us your request