The council of expert
9 July 2016
Treatment for internal stone flooring
Come togliere le macchie di cemento da un pavimento in pietra calcarea lucidata e levigata
The Interior floors made of natural stone are beautiful and characteristic. However they are also delicate: just very little to ruin them. Often, it happens that during the renovation our floors are stained from splashing of cement, paint or other dirt. In this article we explain How to complete treatment on an interior floor in natural stone. Specifically, we're dealing with cement deposits out of an interior floor of Trani stone recovery with polished finish. We will explain what products to use to remove stains from a concrete floor of this type. We will explain also what treatment do to help protect your interior floor in natural stoneand give it a nice natural color. Ready? Let's get started!
Natural stone floors: beautiful but delicate
Among the Interior floors pi apprezzatti, there are no doubt those in natural stone. Under this definition are a number of building materials extracted from the quarries and reduced in sheets without further processing. Very often, stones of this type are made of limestone. This type of stones are suitable for this purpose because it can easily be processed. The limestone has a limit: easy to spot and can not be cleaned with any product. You have to use neutral detergents, not acidic. We should also protect it with a preservative which, without altering the aesthetic quality, protect it from stains and makes it easy to clean. Today we present intervention was done on a floor in one of the most beautiful natural stones: the Trani stone Thanks to its color, this material has always used for construction. One of the most famous monuments of Puglia and of Italy, Trani Cathedral, entirely made of this stone.
In Apulia this very building stone used to make "chianche" or "chiancarelle" Apulian CE of translucent architectural landscape typical of Puglia. But what if a floor has cement stainscos precious? What products to use? What treatments do to protect it? We know already that you're thinking about the answer: "with an acid detergent". Nothing more wrong! An acid detergent melt both cement limestone, ruining the fine sanded floor. Let's see how did a professional firm to remove cement stains from a natural stone floor tiles, polished and smoothed.
Surgery: remove cement stains and dirt of pipeline from natural stone floor
In this case the intervention was carried out by professionals of the firm Service Point (below you will find all contact information) The company stepped on a stone floor of Trani of recovery in polished finish and polished. Before becoming an interior floor, this area had been used in a parking lot outside. As you can see from this picture the soil level was very high:
Service Point cleaning intervention consisted of two parts: clean and protect.
A mild detergent for cleaning
To remove the cement from a natural stone floor tiles limestone based trani stone like this you have to use a neutral detergent. This step is crucial. Normally, to remove the concrete, a limestone-based material, using detergents-strong acid-based cleaners. But in this case a product of this kind would be too aggressive and not only would loose concrete, but would loose even the surface of the stone. What to do? In cases such as this you must do as the Point Service, and use a neutral detergent. The neutral detergent designed to protect limestone surfaces. In this case the Point Service have used the detergent Unipul. This product specifically designed to remove dirt from natural stone surfaces without damaging them. Is passed on the floor using a single brush with red rotor machines and machines vacuum cleaners. A treatment to protect the natural stone floor But a strongly absorbent limestone floor. In order not to risk ruining it with liquids such as oil, coffee, wine or other strong colours, you'll need to protect it with a protective. The advice that we can give you to choose a colorless product, which protects the material but don't let no patina on the surface. The risk of a floor protected s, but with a nasty unnatural effect covering and ruin the beautiful color of the stone. In this case the treatment for internal stone will be using a product like GUARD. GUARD a stain protection designed for interior surfaces and polished stone floors. Its formulation designed to protect the floor from oil, water and other staining agents. While remaining invisible, Guard protect your floor from any substance can threaten him and at the same time render him easy to clean.
The final touch: a Polish, and your floor will return to shine
To finish this treatment on internal natural stone must pass a waxy oil finish. The one-Point Service is entrusted to LUXOR. This product was designed for natural stone smoothed, polished or smooth. Thanks to these characteristics, it allows to give the surface a natural finish, enhancing the aesthetic and material quality.
Conclusion
Here's the result in treatment completed: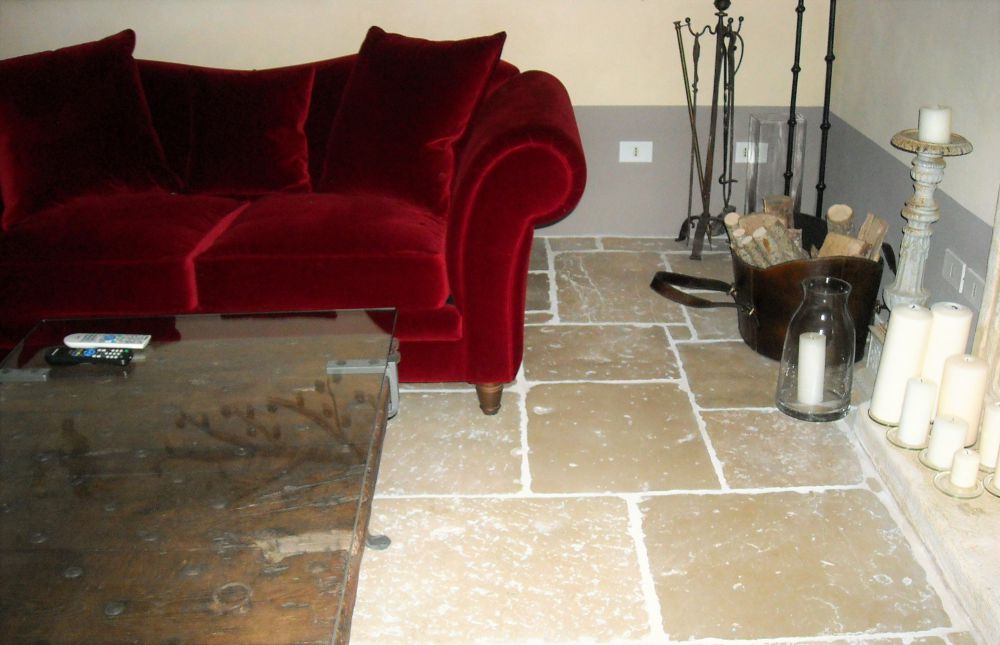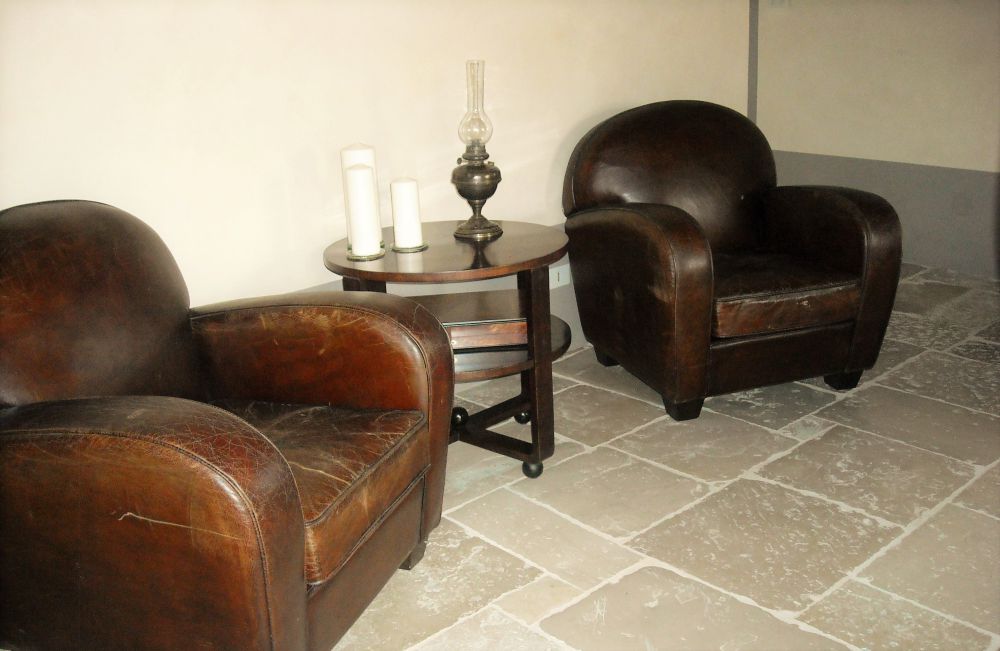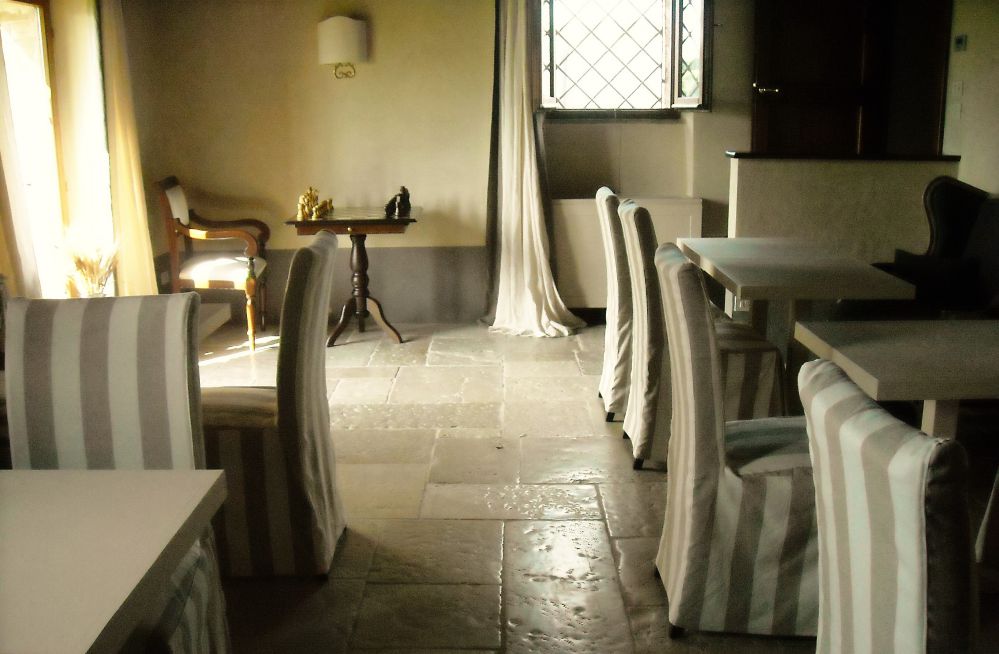 Now you know what are the steps to perform an internal treatment on natural stone. As you can see, not so simple as it sounds: to avoid damaging the floor, you first have to evaluate on what surface you interverr. Then, afterwards, you have to choose the right products. When in doubt, better to trust the professionals.
References and contacts
In case you would like to contact the company to perform a similar procedure, you can find the complete reference.
The company
Point Service of Scarlett Campbell and Charles Isidori
Address
via San Michele 23-25 -53042 Chianciano Terme (SI)
30475-0578/ info@punto-service.info