The council of expert
1 April 2017
Treatment of oil-impregnation wax walnut flooring
Trattamento professionale delle superfici interne in legno
In this article we look at how the firm's professionals Easy Parket treated Walnut floor of a private house to get this excellent result using Marbec cleaning products.

The walnut essence very widespread throughout the world and considered one of the most valuable timbers. This mainly due to its characteristics: the Walnut in fact usually very ductile, working well and s pu grind and define with extreme precision. a wood which has a good durability because hard enough.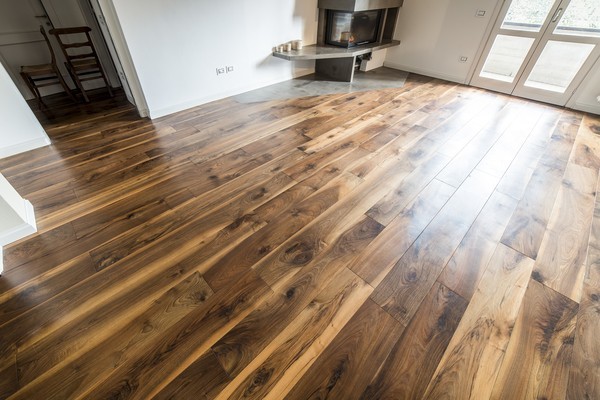 Like any type of wood requires some maintenance, but especially the right maintenance. The wood in fact over time can become even more beautiful than its initial condition, but should be treated in a professional way and with the right products, otherwise you may get the opposite result. Here are all the steps to the Walnut wood treatment:
This type of treatment indicated on all types of floors, walls and wooden furniture indoors and ideal for treating the essences of course "oily" or very compact and water-sensitive timber. What are the benefits of this type of treatment of wood inside?
Does not form superficial resinous films.
Keep the "naturalit" of the wooden surface.
The renewable and easy maintenance over time.
Excellent resistance to water and stains.
Treatment easily cleanable without need of sanding
The products the pros use ofEasy Parket for this intervention:
TIROIL TIROIL the water repellent protective impregnation of wooden surfaces Marbec cutlery indoors and does not create films no superficial films. BIOCARE BIOCARE product which renews and keeps in the long run the initial finishing treatment for interior floors. Sole executrix of the work Easy Parket Via Croce Rossa 5/i, Montale, Pistoia + 39 393 9370697 info@easyparket.it www.esayparket.it