The best work of the month
8 June 2018
The most beautiful work of May: discovering a historic venetian flooring
Recovery of a venetian flooring of Palazzo Merendoni in Bologna
During all these months we've been called to do, together with our trusted collaborators, many restoration activities of the most disparate materials. This gave us further confirmation that many companies rely on us for our professionalism and for clear improvements that our products bring to the final result.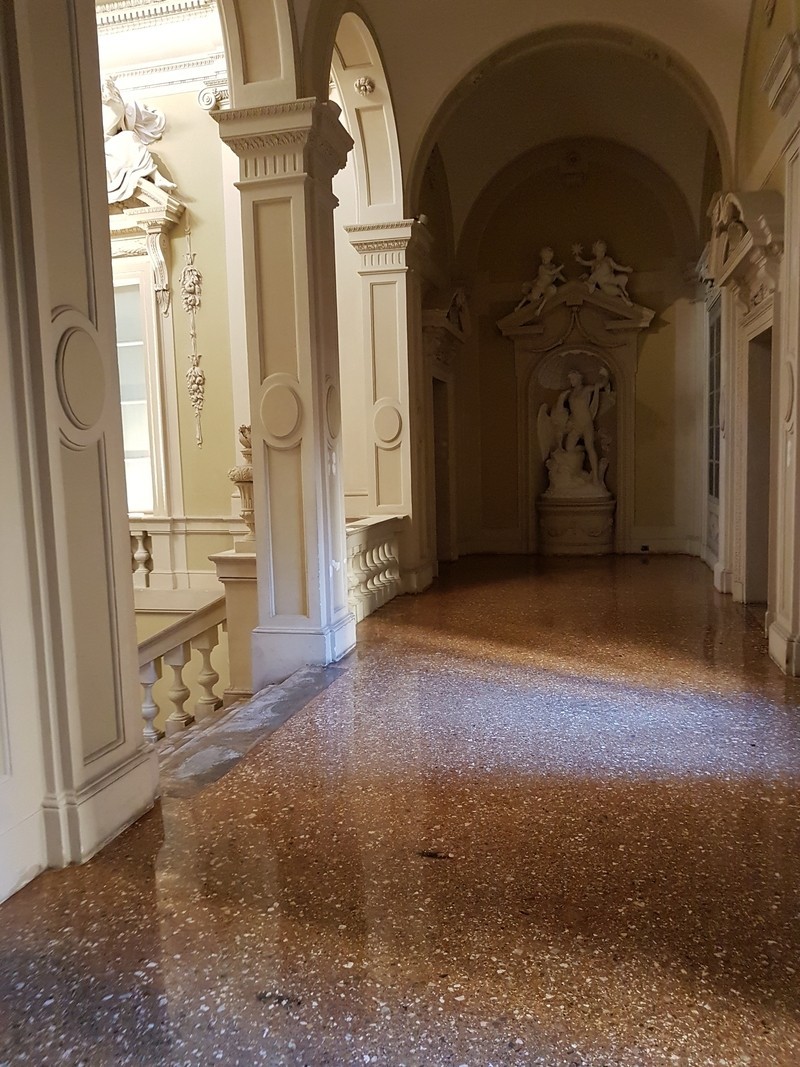 We're very happy to tell you, as the most beautiful work of the month, about a restoration work that due to difficulty, professional level, characteristics of the material to be restored, was one of the most beautiful and challenging that has ever happened.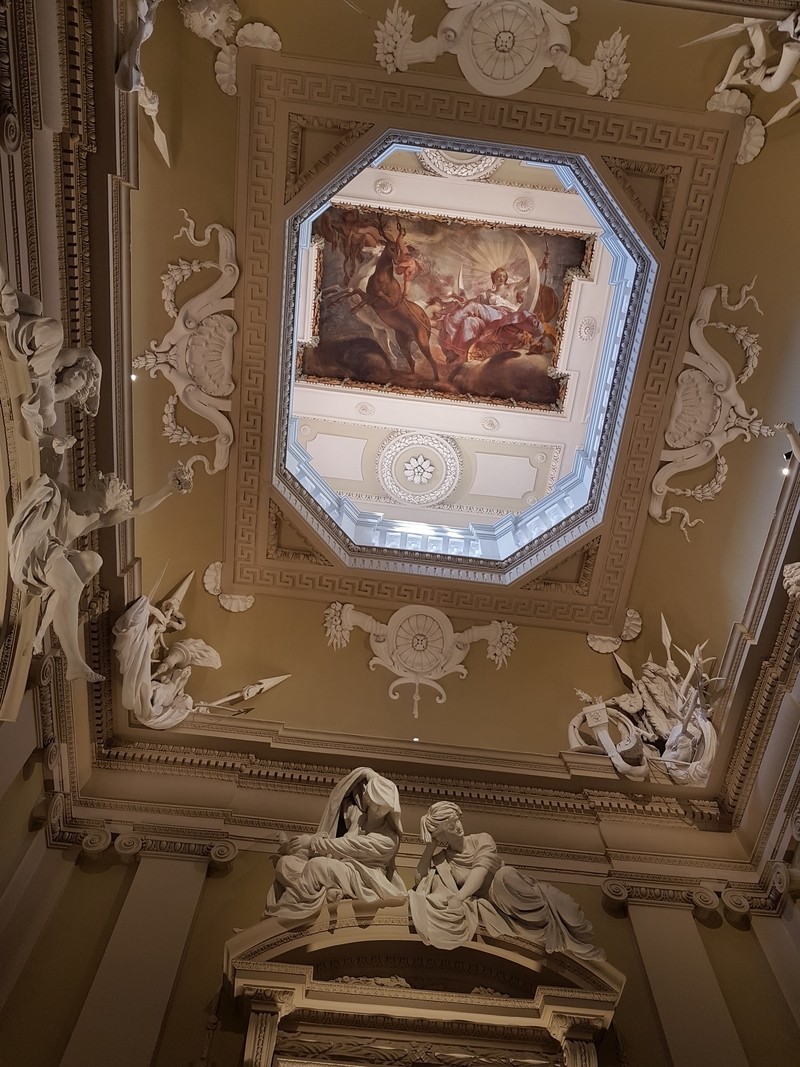 The company STHIL srl of Bologna, in collaboration with the construction company CO.ESA srl of Cento and the treatment company MG of Empoli, in fact, involved us in the recovery of a flooring made of one of the most fascinating and particular materials in the world: a venetian flooring which is located in an enchanting and historic Palace Merendoni in Bologna.An exquisitely eighteenth-century and Renaissance palace that boasts wonderful rooms inside, frescoes, stuccos and sculptures currently hosts the Emilia Romagna Coldiretti regional headquarters. Coldiretti with one and a half million associates is the it is the main organization of agricultural entrepreneurs at the European national level.
To collaborate in this work, it has been for us a source of pride and great honor, that has brought to light the great peculiarity of a historic and extremely fascinating venetian flooring.
This venetian flooring, as can be deduced from the name, is a kind of flooring that boasts venetian and trivenete origins. It is made of a very elegant material and is characterized by particular originality. Its compound is formed, in fact, by chips of marble and stones that have as a binder lime mixed with grit and thin cocciopesto, a heterogeneous composition that gives to this material singular chromatic harmonies and characteristic drawings and geometric shapes.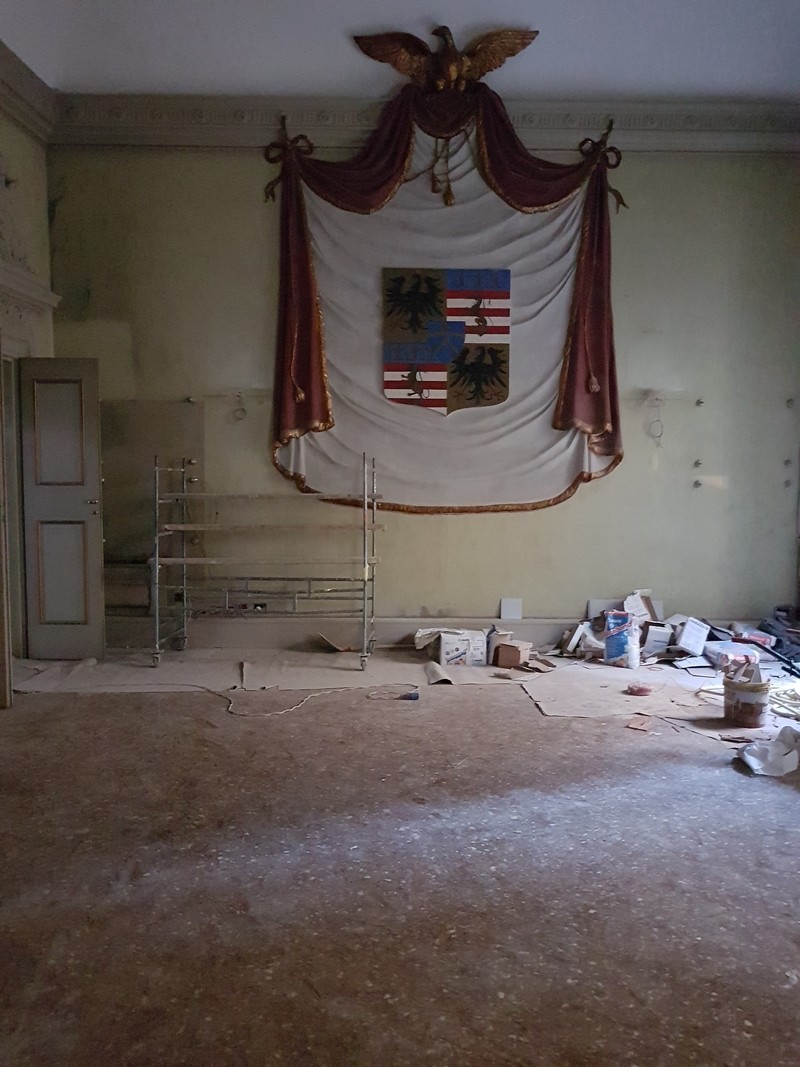 Procedure steps
As first step, the venetian flooring has been cleaned up and it was given great luster with a non-invasive intervention both for the same and for the environments in which it was operated; all it has been done without the use of heavy machinery for the smoothing of a venetian flooring, that need to be washed with large amounts of water. To ensure that the cleaning of the flooring is perfect and definitive, it has been used by skilled artisans, the UNIPUL detergent, diluted 30% in water, a universal cleaner ideal for ceramic materials, stones, cotto, cement and synthetic agglomerates , treated wood; a low-foaming detergent that doesn't leave halos on the surfaces and doesn't necessitate to be rinse leaving a pleasant fragrance in the rooms. This work has been made with monobrush and WHITE DISCS, all making a few cm at a time; at the end the dirt has been aspirated. Once cleaned and dried the surface the glossy finish highly resistant to trampling POLIFIN has been applied, ideal for all the kinds of stone material in interior (cotto, natural stones, grit, cements, quarry tiles) in particular on those with a smoothed or polished finish and also suitable for resilient materials (PVC, Linoleum). At the end of the works, the result of the venetian flooring has been amazing and has made us particularly proud and pleased to have contributed to the restoration of a unique flooring which represents a cultural and artistic heritage in our beautiful country.