News, The council of expert
13 May 2019
How to clean outdoor stone floors from mold and lichens?
After the winter, does your beautiful terrace fill up with mold, moss and algae every year? Let's find out how to eliminate them easily.
How beautiful are the external complements that adorn our home?
Walls, lanes, terraces, planters, cotto, travertine and stone floors are truly one more beautiful than the other. But, all afflicted by the same problem: the serious difficulty, let's face it, of keeping them always beautiful, clean and decent.
To give just one example, who in life tried to eliminate moss from cotto floors or tried to clean an external travertine, knows what we're talking about.
How to clean outdoor stone floors? It's a particularly demanding task. That's not because of the dirt that with a little effort and a good amount of elbow grease can be easily eliminated, but for the invasion of encrusting substances such as: mold , algae and lichens. This is the real challenge to solve!
Algae, molds and mosses are infesting substances which, nesting inside the stone, threaten the structural integrity of the material, putting its original beauty in serious danger.
This is why it is essential to understand how to clean rough external stone floors and eliminate mold.
Why do we create mold on outdoor floors?
If you think you have chosen a house that is invulnerable to mold both inside and outside, we regret to inform you that you will not be able to be sure of it forever, in fact with the passage of time, unfortunately, from the wet areas to the drier areas of the city, every surface may be a probable target of these insidious substances.
Molds are fungi, bacteria and spores that appear as opaque spots on the surface, slowly they tend to expand and compact, becoming very dark incrustations.
The external surfaces, given that inevitably they are the ones that suffer the effects of atmospheric agents, are consequently those most exposed to the attack of these fungi. Rain, humidity, low sun or wind, contribute negatively to the spontaneous formation of these annoying patinas.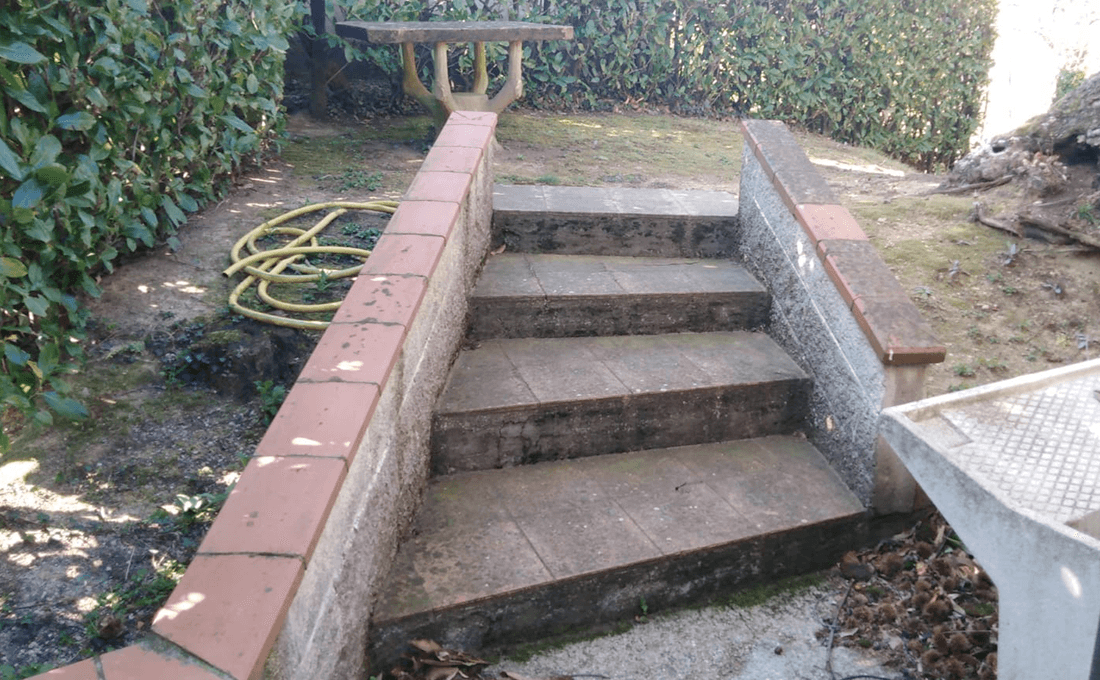 Why is it important to remove mold from outdoor floors?
Molds and lichens, besides ruining our external surfaces, also create problems for our health.
As previously said, in fact, molds are a type of fungus and so, they reproduce by means of spores.
These spores, flying in the air, can cause damage to humans and specifically to the respiratory system.
Molds can also attack our nervous system making us feel tired, powerless, sleepy, not to mention the strong headaches; this is why it is of fundamental importance to eliminate them quickly from our home and our garden.
Let's find out two methods that will illustrate how to clean outdoor stone floors from these harmful substances.
2 effective methods to eliminate mold, algae and lichens!
To eliminate mold and restore the beauty of our external surface, it is possible to follow two paths. Depending on the type and quantity of "black patina" we can choose a more artisan method or a more professional one.
Traditional method
The first method, being artisanal, can be implemented to clean surfaces partially compromised by mold and moss; let's find out the phases.
To eliminate mold we can make a mixture made of water, bicarbonate and white vinegar.
Wearing a mask and gloves, first we sweep the entire surface with a broomstick, then spray the mixture created over the entire floor. Let it act and, after 30 minutes, rub the floor with cloth. At the end we rinse with plenty of water.
Professional method
If, on the contrary, the surface appears to be very compromised and invaded by algae and mold, cleaning will be much more demanding and the most convenient thing will be to rely on the effectiveness of professional and specific products. To clean thoroughly we can take advantage of the efficiency of a strong ally: ALGANET, a product that deeply cleans the floor, eliminates algae and micro roots. If the floor has not been cleaned for several years it will need to be washed with the aid of a pressure washer.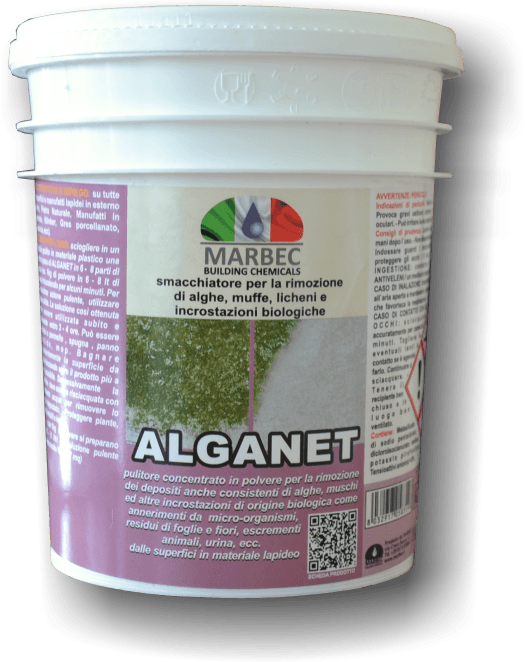 ALGANET also provides the surface with lasting protection that will protect it from biological fouling for a long time.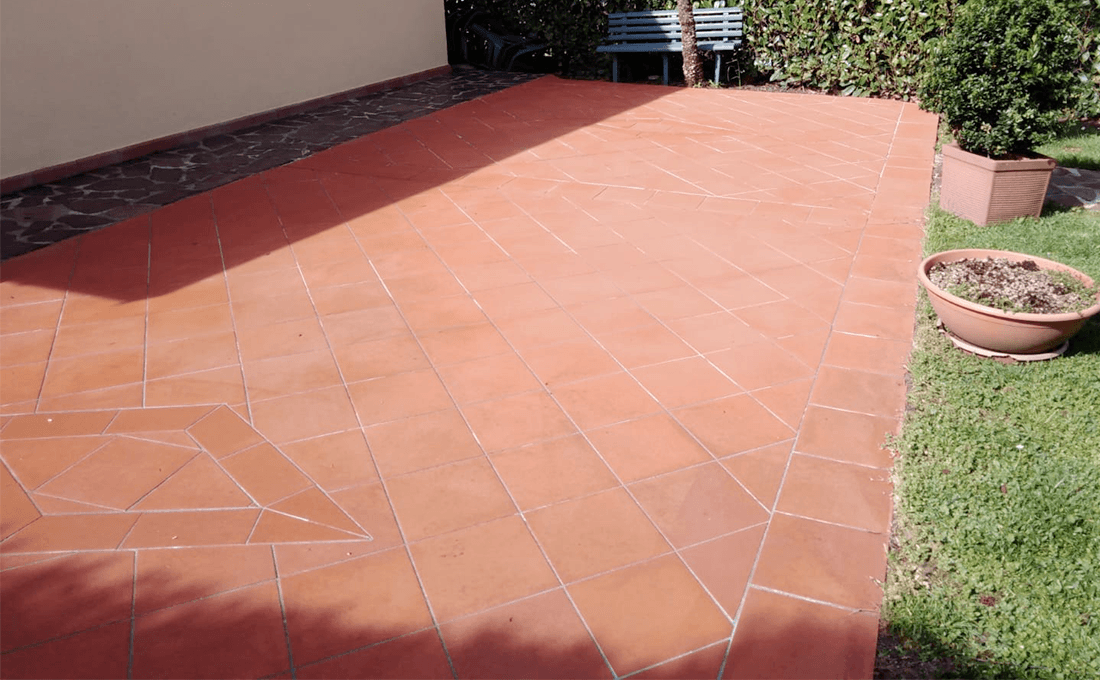 The treatment can be carried out once every two years, suitable for any external stone surface (Cotto, Natural Stone, Concrete products, Klinker, Porcelain Tiles, Ceramics, etc.).
To perfectly complete the cleaning of the external areas of the house, you can also read: It's time for spring cleaning: let's organize it in the best way! – Second part