The council of expert
3 March 2020
For a clean and healthy home: always choose a professional sanitizer
Living in a clean environment is important for healthy living. Find out why choosing a sanitizer becomes indispensable to make your home safe.
Why is it so important to clean and sanitize your home?
The answer to this question is very simple: when we take care of our home,
we also take care of ourselves.
Living in a clean environment is very important to live well and above all in health.
That's why choosing a professional sanitizer becomes indispensable to make our home a safe nest,
a healthy environment that allows us to fight external pathogens.
In fact, our home is constantly threatened by the appearance of mites, bacteria, germs,
which can contribute to allergies and classic seasonal ailments.
The precautions to try to prevent these ailments are never enough.
It may seem strange but a lot of prevention against various ailments starts right inside the home.
Clean and sanitized house: advice
One thing is certain, to disinfect the house it is not necessary to become slaves to cleaning but it is sufficient to follow small precautions and some prevention practices, which will help us to leave germs and bacteria out of the door.
Here is a small list of tips to "clean up" our home and make it safe and healthy.
Eliminate clutter and dust: in order to have a clean home, excessive clutter should be avoided.
Dust and mites tend to proliferate more easily in disordered environments.
Airing the house: to eliminate infected agents, it is necessary to open the windows and change the air very often; every day at least 45 minutes.
Be careful to bring external objects in our home: many objects such as keys, bags, telephones are used outside the home and placed wherever, for this reason they represent a real "agglomeration of germs".
When we back home, we should pay attention to put them in the right places.
We should avoid placing them on beds, sofas and kitchen tables.
Leave the shoes outside the door: we do not enter the house with shoes, the soles are not "by nature" very clean, and in addition to the dirt under them, germs can lurk. At home we should wear only clean slippers.
Changing clothes: just like when we leave the house, when we come back "let's change clothes". At the end of a day spent in the office, on public transport etc. it is always good to avoid sitting in the house, on sofas or beds, with the same clothes used outside.
Germs can also nest in clothing and transfer to home textiles.
Change the bed linen: at least once a week we change the entire bed linen.
Regular cleaning: to disinfect the home it is naturally important to act regularly,
this will allow us to achieve excellent results, especially in the long term.
Considering that viruses and bacteria can survive up to 12 hours on hard surfaces, constant cleaning using a disinfectant detergent is the only winning weapon that can help us keep them away from our homes.
Also, when cleaning, remember to never leave surfaces wet and do not forget to change the sponges frequently with which we normally clean.
Disinfecting the home is not so easy, fortunately to help us and to make our action more effective, we can use very valid professional products.
Based on the surface to be sanitized, let's discover together the most effective.
Sanitizing surfaces
As mentioned above, considering that germs can survive up to 12 hours on hard surfaces,
to have a bacteria-proof home it is essential to use a specific disinfectant detergent for each area of ​​the home.
So, don't miss our tips! Below we present you a complete list.
VETRONET: a sanitizing detergent ideal for daily cleaning of glass, mirrors, polished marble and polished ceramic coatings. Also suitable for cleaning stainless steel, plastic laminates and enamelled surfaces.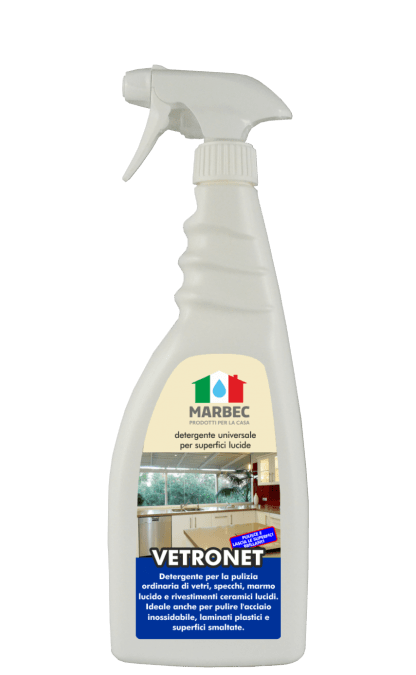 PULI ECO: a sanitizing spray for surfaces, excellent for daily cleaning of areas subject to grease such as hobs, tables, refrigerators and hoods. It easily cleans and disintegrates greasy residues from steel, aluminum, glass, porcelain tiles, wood, marble and stone materials in general.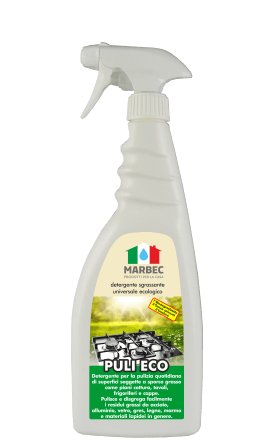 Bath sanitizer
The bathroom is one of the rooms in the house that requires special attention and daily cleaning.
To win the battle against bacteria and germs we must use a suitable and professional sanitizer every day that will help us clean and keep all surfaces disinfected.
An ideal detergent for the bathroom is SANI-KAL BIO, a practical, quick sanitizing spray for surfaces, suitable for descaling ceramics, sanitary ware and taps.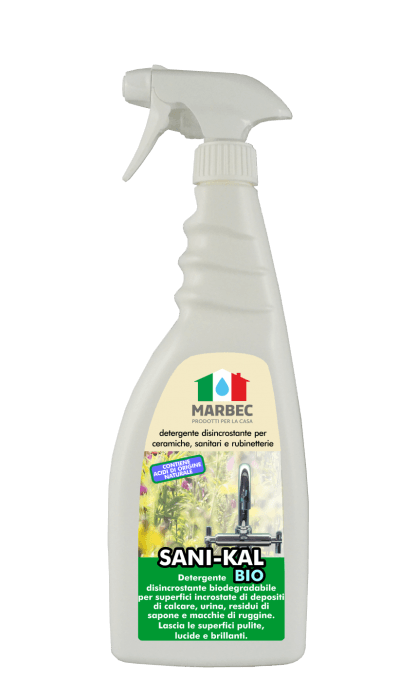 Floors sanitizer
At this point "only floors are missing", last but not least in fact, to have a perfectly clean house,
the cleaning of the floors must not be neglected, indeed these surfaces must be sanitized constantly.
For this reason, to ensure a safe and deep elimination of microbes and dirt,
it is important to use a specific sanitizer.
Based on the characteristics and material of the floors, we recommend you these effective detergents branded Marbec.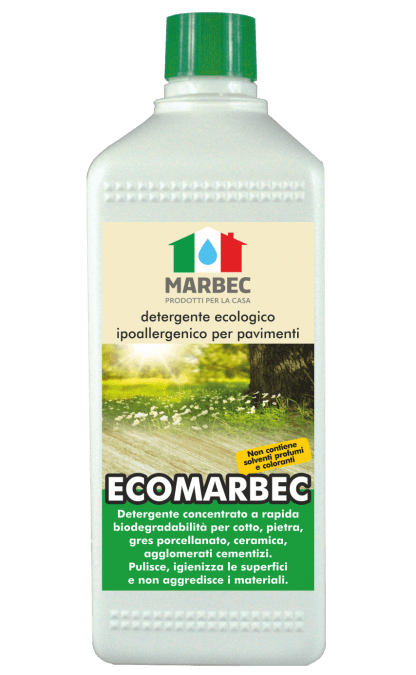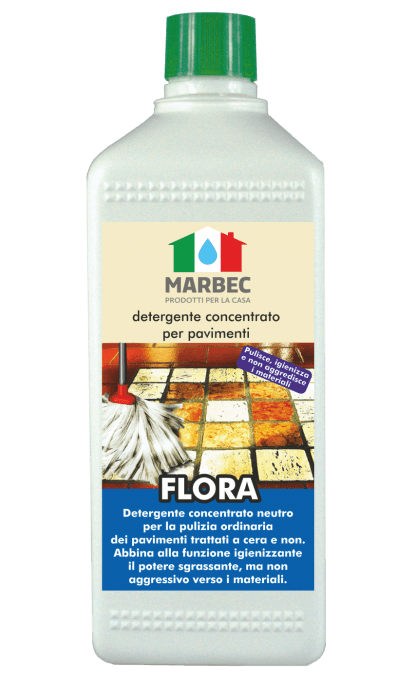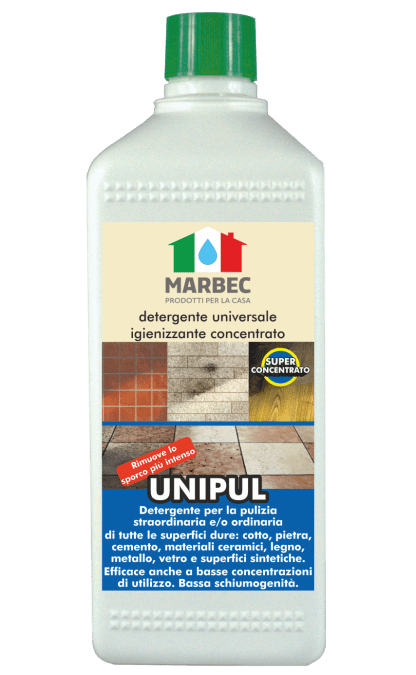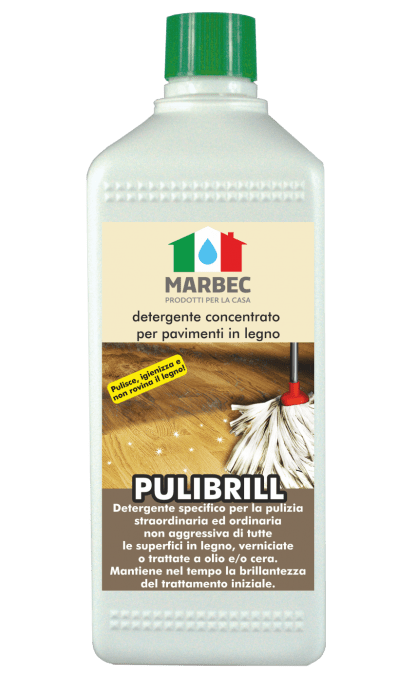 By following these small tricks and using the most suitable sanitizer for our surfaces, our home will always remain sweet and healthy. A protected and welcoming nest!