The best work of the month
19 August 2020
The best job of July: how to clean a stained cotto floor with wax remover?
Has a horrible yellowish patina appeared on your floor? Do a de-waxing treatment immediately and it will shine like it was new.
When your cotto floor appears very matt, as if covered with a yellowish patina,
the time has come to intervene with a nice de-waxing treatment.
This state is given by the overlapping and layering of wax treatments
which must be absolutely eliminated to bring the authentic beauty of cotto to light.
Today, following the phases of the most beautiful work of the month, we will find out how to eliminate this annoying patina and therefore
how to clean a stained cotto floor to perfection.
Why is it important to carry out a dewaxing treatment?
The wax treatments are able to protect and make the cotto floor shine, giving it a neutral but glossy color.
Sometimes, however, it is precisely the incorrect or excessive application of these paste waxes that create opacity and halos on the floor.
To keep the flooring shiny and free of halos, it is therefore important to carry out proper daily maintenance and,
even when deemed necessary, intervene with deeper treatments such as a good de-waxing and degreasing wash.
Thanks to the de-waxing treatment on our cotto, the old wax residues, halos and opacity will disappear.
The color of the floor will appear uniform over the entire surface.
But let's not waste any more time and find out how to clean cotto floors and eliminate yellowish stains thanks to the wax remover.
Intervention: de-waxing washing & protection
To carry out a dewaxing treatment it is important to use specific products, suitable for this kind of problem.
We strongly advise against using generic products because the action to be carried out is intense and
an unsuitable product could permanently ruin our cotto.
As the talented artisans of the MG company in Empoli show us,
company specialized in the recovery and extraordinary cleaning of floors and surfaces,
to eliminate old wax residues and recover the beauty of the floor, precise steps and targeted interventions must be followed.
As a first step, after removing the daily dust and dirt from the surface and
having to intervene on a rounded and polished cotto, therefore not very absorbent, the professionals to de-wax and to
remove substantial wax residues decided to wash the entire surface with SGRISER,
an alkaline cleaner / solvent
ideal for washing where a strong degreasing action is required.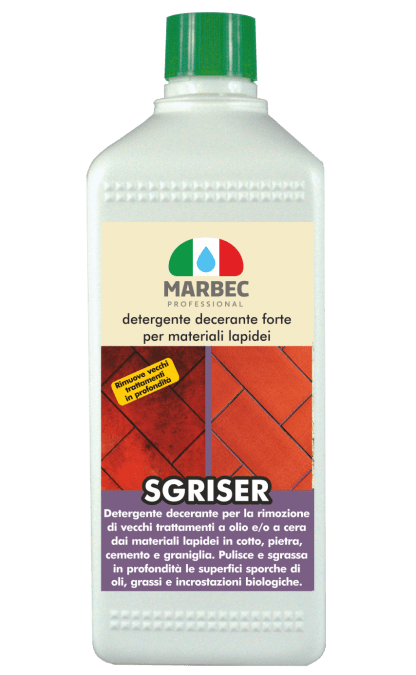 Then, to eliminate encrustations and consistent limestone deposits on the surface they used
VIACEM, a strong descaling and descaling product for the removal of cement grouts,
efflorescence and limestone encrustations on cotto, terracotta, klinker and all materials resistant to strong acids.
Once the entire wash was finished, the surface was rinsed with plenty of water.
At this point, after having thoroughly dewaxed the cotto, the talented craftsmen, knowing its importance,
they restored the protective treatment.
Once completely dry, the cotto was evenly wetted with EXCEL PLUS
a protective product with specific oleophobic properties that drastically reduces the absorption capacity of fluid substances,
especially the greasy ones, by absorbent stone materials reducing or eliminating the appearance of stains.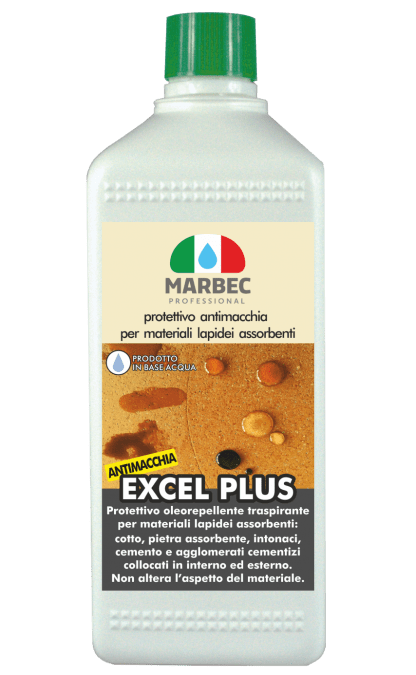 To complete the intervention, IDROFIN LUCIDO was distributed on the floor,
an anti-dirt and anti-wear finisher with low film formation for absorbent stone materials placed inside.
This product, constituting an easy-to-apply resin-waxy micro-layer on the material,
it reduces the penetration of dirt and makes surfaces easier and faster to clean.
COMPANY EXECUTING WORKS:
MG
Empoli (Florence)
Tel: +393931016074
Mail: francesco.gini93@gmail.com