The best work of the month
9 March 2020
The best work of the month: how to maintain outdoor cotto over time
Let's discover valuable tips and useful precautions to protect and maintain the beauty of outdoor cotto over time.
After finding out how to clean outdoor stone floors from mold and lichen,
today the specialized professionals of the MG company will present us valuable advice and useful precautions to maintain the beauty of outdoor cotto over time.
As you know, cotto is an enchanting material and one of the most loved to cover the house; thanks to its appreciable characteristics it is suitable for both indoors and outdoors.
The warmth, the timeless charm that characterizes it, gives the rooms an elegant and rustic style.
Suitable for both indoors and outdoors, this fine material gives warmth and familiarity to the environments in which it is laid.
A sense of intimacy, familiarity and a strong welcome are the sensations that you feel when you enter the wonderful terrace of the Hotel Calimala.
It's a splendid 4-star hotel, located in the heart of Florence, which offers its guests an enchanting view,
a breathtaking panorama that goes from Piazzale Michelangelo to the Boboli gardens.
And it is precisely this dream terrace, covered with a wonderful outdoor cotto,
the protagonist of the valuable intervention that the talented craftsmen of the MG company have been called to perform.
The result of the work is an authentic work of art.
Taking care, intervening and treating these types of floors are not for everyone.
In fact, only specialists – the best experts in the sector – with impressive experience behind them and great knowledge of materials,
can intervene and perform these enchanting interventions ensuring a perfect result.
But let's find out the details of this work and the precautions that the talented craftsmen have followed to carry out
perfect cleaning of outdoor cotto and to maintain its valuable characteristics over time.
Cleaning outdoor cotto
To maintain the beauty of this flooring made of cotto sestinos, by Fornace Manetti,
a deep cleaning was performed.
These cotto sestinos are a very versatile format, ideal for creating different geometries reminiscent of ancient Tuscan cotto.
This type of cotto is ideal for outdoors because it's made with Impruneta lands. So, it is extremely resistant to changes in hot-cold temperatures.
The post-installation washing was carried out with a specific detergent for outdoor cotto cleaning, VIACEM
and with the help of BROWN DISCS.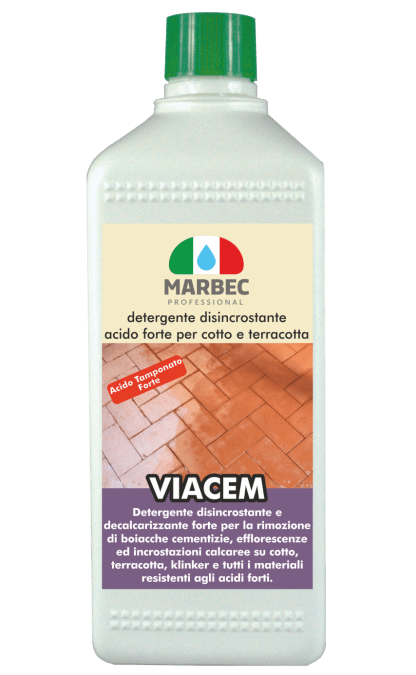 VIACEM is a strong buffered acid detergent for cotto and terracotta, brick, clinker and for all materials resistant to strong acids. This product removes:
cement grout residues;
efflorescences;
even large limestone incrustations.
How to prevent stains on outdoor cotto?
After outdoor cotto cleaning, once perfectly dry, a protective treatment was carried out on the entire surface.
In fact, cotto is a resistant material but at the same time subject to stains.
To prevent the floor from getting dirty or worse from getting stained indelibly,
it is advisable to carry out a correct protection for outdoor cotto floors.
The excellent craftsmen of the Florentine company have used IDROWIP, a specific product to protect outdoor cotto.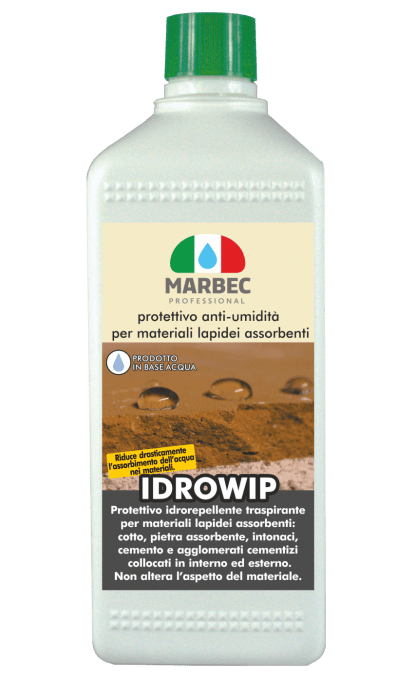 Thanks to IDROWIP, a water-based protective impregnator, which forms a consistent breathable water-repellent chemical barrier on absorbent stone materials, it is possible to counteract the rising damp and the appearance of stains on outdoor cotto.
Thanks to this intervention, outdoor cotto will maintain its original characteristics over the years and will be protected from the appearance of stains and halos.