Marble grit floors and tiles of the recovery years 40-50
Due interventi professionali eseguiti con i prodotti Marbec
Recently we told you about proper procedures pi used for cleaning and maintenance of grit floors, using specific products Marbec. In this article, we'll see thetwo interventions by ETPtoretrieve a grit and a terrazzo flooringand all the steps taken to achieve these good results.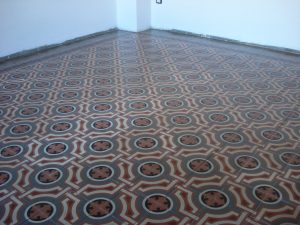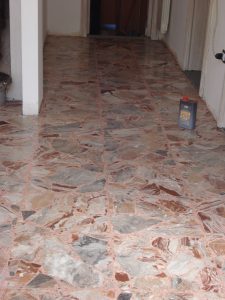 Retrieving a paving stone
Thegritan ancient material used for flooring of elegant, classic style. Fallen into disuse for some decades,marble flooringtoday returned to be much appreciated and used. We start from the first speech, namely the recovery of marble grit floors. COS was the environment prior to the commencement of restoration work.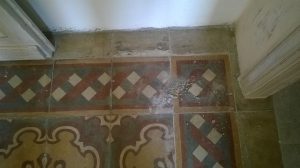 Dirt cleaning of building site
First company professionals FTES have cleaned the floor from dirt yard. The product used UNIPUL, our neutral ph concentrated detergent recommended for the treatment of delicate materials. IssuedUNIPUL on the pavement, leaving it for a few minutes and then they rubbed with medium hard pads, removed the residue and rinsed with water.
Floor Grits
Once clean and dry the surface, was chosen as a treatment step by 2 hands of TON 25that has revived the colouring of floors and followIDROFIN MATT, thetoning water protective water-oil repellentand anti-wear and anti-dirt per toning the surface to "wet look" and exalt the characteristics of color and/or grain without changing the natural look of the material.

 And here is the result! Seems the usual environment?
Floor tiles
Let us now see the steps followed for the treatment of marble tiles. Terrazzo floors are a range of compact absorbent floors that require products adapted to surfaces and absorbency. In this case chose a neutral protective treatment with GUARDand LUXOR.
GUARD a protective stain stain that eases the cleaning of surfaces from stains, excluding acidic substances. These substances leave corrosion of the surface (opaque halos) and halos of absorption (spots). LUXORa produced by applicare always in small doses according to the indicated consumption and to distribute frizionanado surfaces with a soft cloth until completely absorbed and polishing material. Professionals have run the treatment of marble tiles and this was the excellent results that have obtained: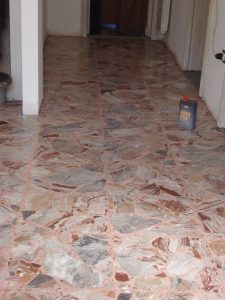 Sole executrix of the work: ETP Via Boschetti and Campano, 105 51039 Quarrata (PT)-Italy Tel. /Fax 0039 + 573 790079 Cell. 0330 750381 E-mail etp@ecorestauri.com Do you have questions for us? Leave us a comment, we will be happy to respond!