The best work of the month
23 December 2016
Polishing marble floors of the hotel Excelsior in Florence: pi work nice for December
Questo mese entriamo in un meraviglioso hotel del centro storico di Firenze
December winter period pi shiny, so we decided to talk about the intervention of polishing a beautiful Florence hotel run by Montelupo Fiorentino Treatments using the Lai specific products Marbec for cleaning and maintenance of floors.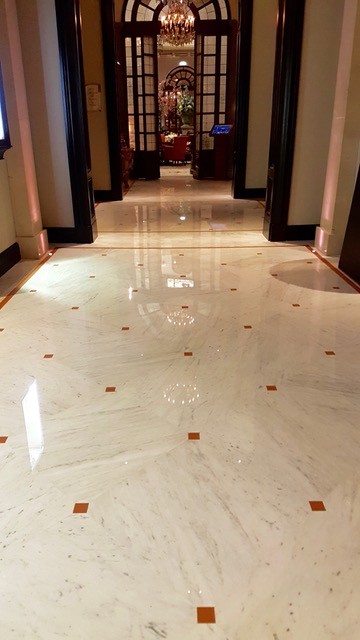 The Westin Excelsior Florence a beautiful structure with a contemporary edge, perfectly paired with a Renaissance twist, one of a kind. Of course, a hotel of this calibre should always be well cared for in every detail, so the maintenance jobs are important and the order of the day. In this case the company executor of works wasLAI TREATMENTS, a company that for over 30 years specialized ina grinding and polishing marble, grits and Venetian blinds, washing and treating of terracotta and stone andfloor maintenance of hotels and large structures.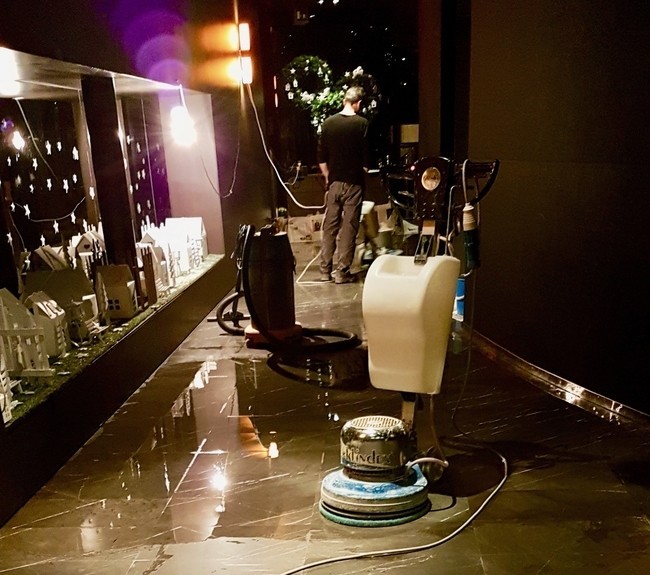 Polishing can be done mechanically or with the aid of polish polishes consist of natural and synthetic resins, microabrasivi or the classic lead polishing that exploits the chemical reaction between oxalic acid with lead sheet of rubbing, creating calcium oxalate, (polishing or chemical reaction). In this case the product used to Polish the marble floor of the hotel wasKW-STAR, the Crystallizer for marble and grits specific for wet polishing floors. KW-STAR maintains the natural look of marble and grits and makes surfaces slightly permeable to water and dirt, facilitating cleaning. In this video we see com produced by the company was applied LAI; you will see a different product, the KW-P, which is applied on pure marble, but the procedure is exactly the same: These are the excellent results obtained!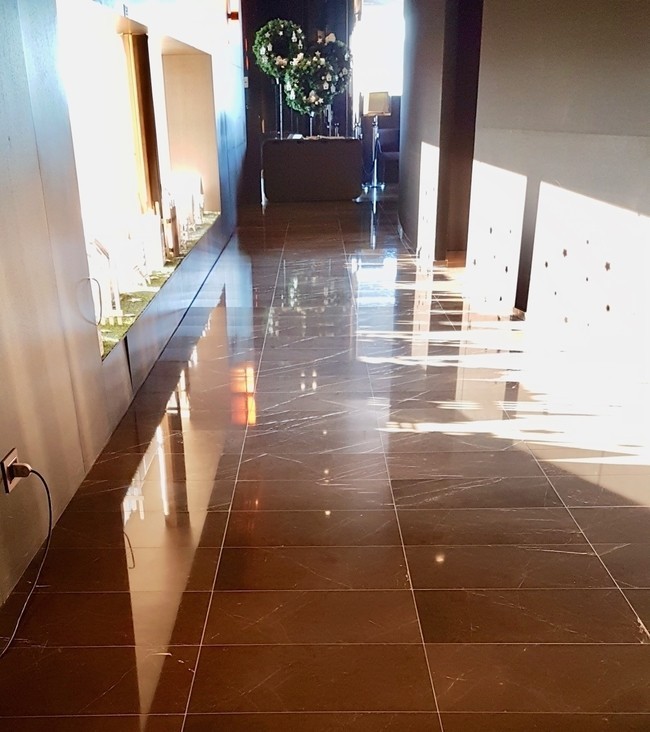 The company that has done the work LAI TREATMENTS Via DELLA FONTE, 105 50056 MONTELUPO F.NO (FI) Tel. 335.214504 www.laitrattamenti.it We take this opportunity to wish everyone a Merry Christmas and happy holidays!