The best work of the month
29 April 2017
Pi work nice for April
Posa e trattamento a impregnazione oleo cerosa di superfici interne in essenza di Rovere
Also this month it's time to tell you about one of the best interventions by professionals. This time we chose to tell you about a waxy oil impregnation treatment on internal surfaces in oak run by the firm RS Terzani of Quarrata (PT).

First things first: what are the main characteristics of the oak?
The wood of oak plant has good characteristics of hardness and strength and has always been considered a fine wood, often used to create floors and stairs especially indoors. Certainly the oak, especially if well maintained, a stable and long-lasting wood; It represents a good compromise between beauty, refinement and performance.
In this case we will see how the professionals at RS Terzani have performed this type of treatment using specific products Marbec. But now we see how to intervene!
Which treatment for wood ran?
In this case the Interior wood Treatment, suitable for all types of floors and interior woodwork.
What are the benefits of treatment?
Does not form superficial resinous films.
Keep the "naturalit" of the wooden surface.
Easy treatment manutenzionabile.
Excellent resistance to water and stains.
Treatment easily cleanable without need of sanding.
Scheme of treatment: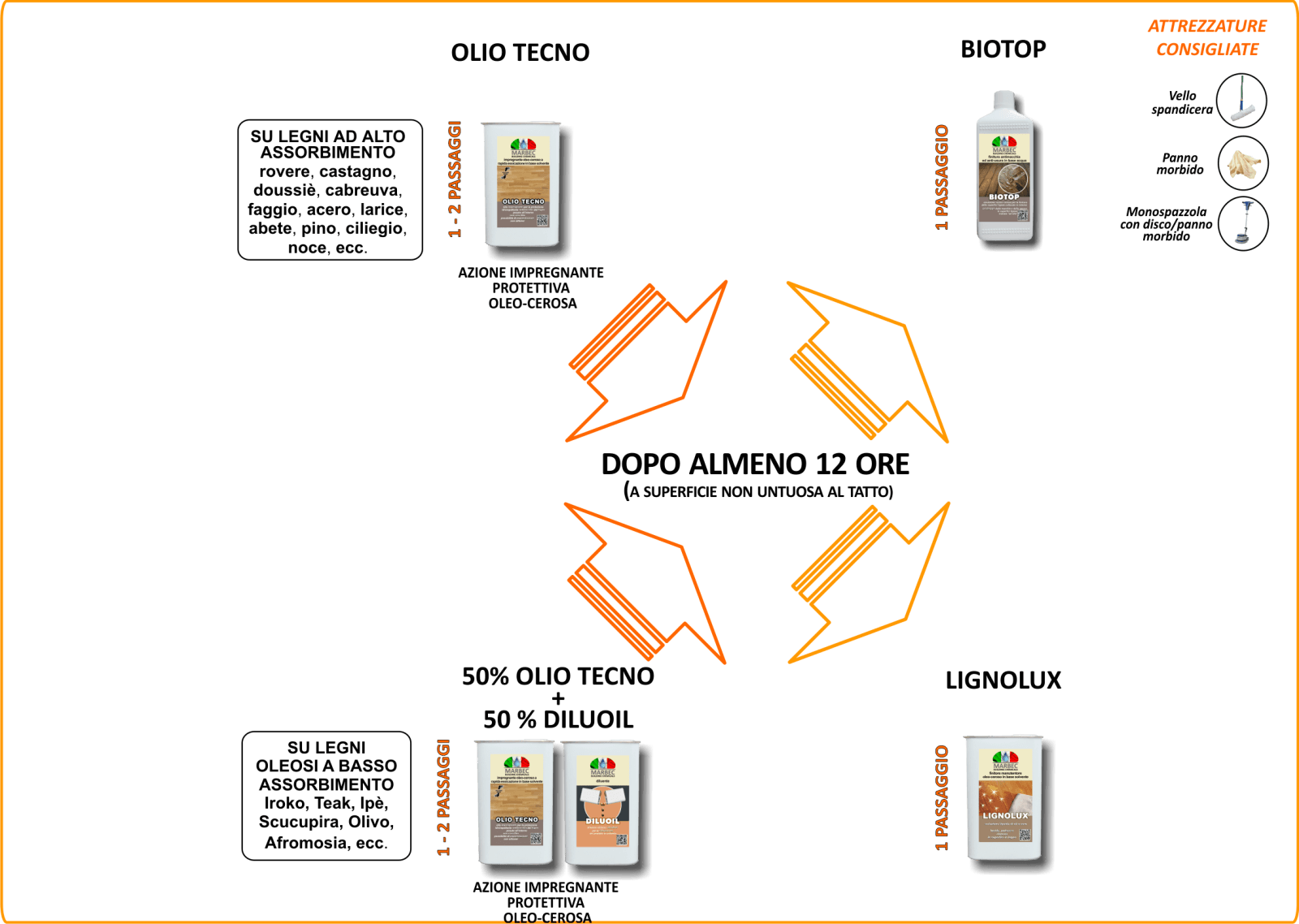 Products for professional treat the surfaces used in this type of intervention are:
TECHNO OIL, oil product specific impregnating wood preservatives and BIOTOP emulsion product resino-dirt stains that protects against waxy wood surfaces treated "oil".
TECHNO OIL forms a resistant, easy to maintain that doesn't require sanding of the wood. The product with low environmental impact and for those who seek.
BIO TOP suitable for all wooden surfaces and oil treatments of specific internal flooring without forming films or films.

And here is that after the excellent work done on the floor and the staircase are back to being glossy and shiny as before!
Sole executrix of the work:
RS TAHA
CELL 3386381881
Email: rsterziani@libero.it
Address: Via del cantone 13 quarrata pistoia