Are you a craftsman or a professional in the sector? Become our partner and promote your business
If you are a craftsman or a professional in the sector, you absolutely cannot miss the fantastic opportunities that Marbec offers you to promote and grow your business!
Nowadays, to grow and move forward in the best way it is essential to join forces!
Today as yesterday, our business philosophy is based on collaboration.
When we talk about collaboration, we are referring concretely to a real synergy, made up of exchanges and real opportunities.
Programs, offers, plans, specially designed to encourage constant professional development and
the achievement of ambitious goals.
For this reason, we are very attentive to the needs of our partners and we want to offer new opportunities
that can best facilitate and encourage the management of their activities.
Are you a craftsman and are you curious? Discover all the possibilities that we make available to grow your business.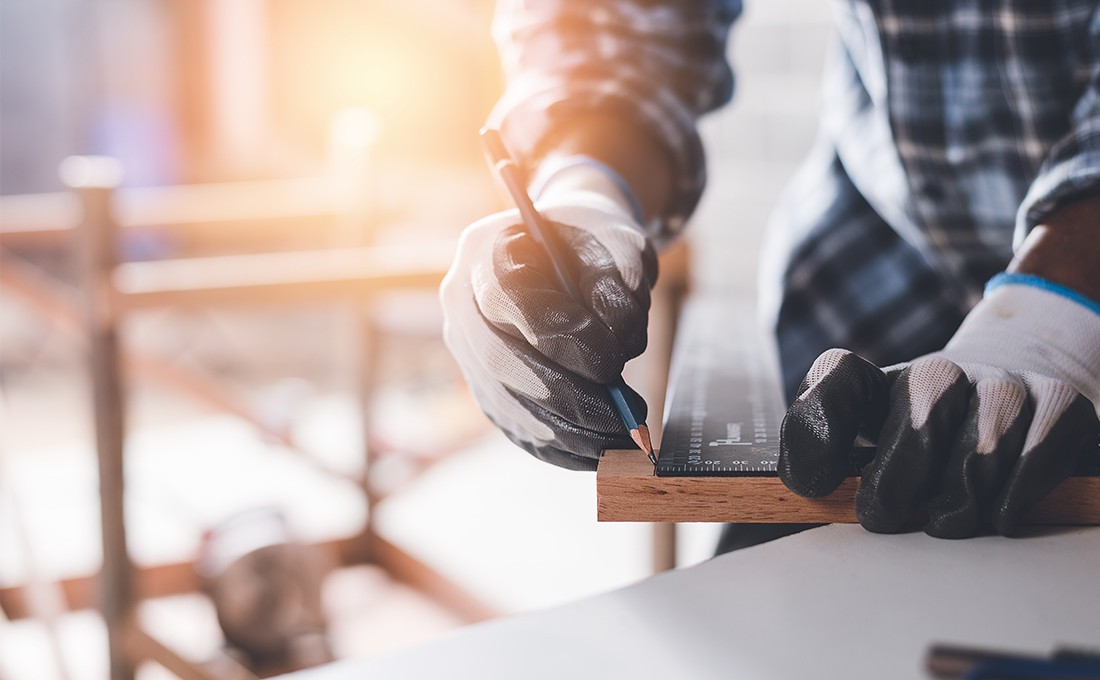 What are the advantages we offer?
We create quality products tested in the laboratory: our products are born from experience and
from a deep technical knowledge gained in the chemical and petrographic-minerological sector for cleaning,
protection and conservation of floors, walls and all types of surfaces.
We organize free professional training courses: firmly convinced of the importance of competence and professionalism,
to encourage the increase of work in our sector, we plan regularly at our company or
in videoconference (webinar) free personalized courses to train specialized craftsmen,
(dealers, decorators, installers, construction companies, cleaning companies, restorers, carpenters and parquet makers).
Professionals who are able to respond competently to changes and developments in the treatment sector,
cleaning and maintenance of covering materials and floors.
We reserve our customers personalized discounts without intermediaries: continuous personalized promotions, real discounts on each purchase without a minimum order.
We provide continuous technical-commercial assistance: we share our skills
to provide all the useful information. Our specialized technicians, with thirty years of experience in the sector,
will respond to all requests, within a few hours, without obligation to purchase, through telephone channels,
mail and whatsapp messaging.
We advertise your business for free on the web: in an increasingly digital world, where habits, needs,
purchasing behaviors are constantly evolving, we offer our artisans advantageous opportunities in step with the times and we have decided to advertise the activities of our partners for free on the web.
How? Let's find out together!
Fantastic digital opportunities for craftsmen!
Through our digital channels we offer you the opportunity to present and promote your online business for free.
Our site becomes a real "virtual showcase"
Through specific projects you can increase your online presence and visibility and make yourself known to acquire new customers,
retain existing ones and increase sales.
That's why if you are a craftsman you cannot miss the opportunity to start promoting your online business
to be easily found by all close people!
The activities we have designed for you
The most beautiful article of the month
Every month, we proclaim on our blog the most interesting intervention performed by one of our partners, which boasts thousands of daily visits.
By describing the work steps and procedures in detail, we share beauty with our audience
especially the exceptional results achieved by the excellent craftsmen who carried out the work.
Great results that stand out for their skill, professionalism and effectiveness.
All you have to do is send us the material you would like to publish, we will take care of the rest.
A dedicated online page for each partner
Once we reach 3 published articles, we will dedicate a page to you within our site, in the section: "Artisans".
Thanks to the personal company page, the works will be shared, promoted and advertised on the net,
in order to appear among the first results of Google.
Furthermore, based on the turnover generated in the half year, we'll made precise half-year advertising plans.
Part of the turnover generated from the publication (about 5%) will be invested in Google AdWords campaigns. This will generate significant visibility.
Appearing in the first place of a Google search is undoubtedly advantageous, getting in touch with more potential customers,
can increase work activities to 100%.
Incentives for your customers
We give you the opportunity to make a nice gift to your customers.
You will be able to provide your customers with a 20% discount coupon, valid on all products sold online on the Marbec website,
even those on offer.
Thanks to the purchases made by your customers through coupons (to which your discount code will be associated)
Marbec will recognize you a 10% benefit that you can reinvest in your company (in advertising or in product discounts).
You don't have to worry, we'll take care of everything!
So if you are a craftsman, you absolutely cannot miss these fantastic opportunities that, at no cost,
they will help you boost your business!
You don't have to worry about anything, we take care of everything!
Contact us for more information