Do it yourselfer
8 February 2016
How to maintain a floor soaked in oil
Proper maintenance of wooden floors were soaked in oil, ensures the maintenance of protective and aesthetic features of the initial treatments.
DRY CLEANING To remove dust simply use staticide wipes.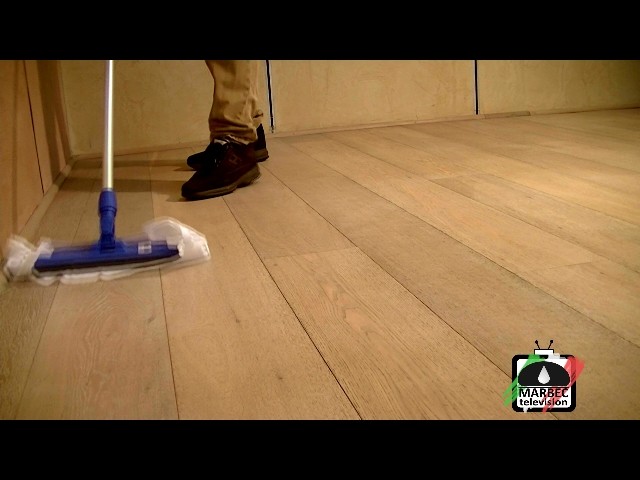 WET CLEANING-CLEANING ROUTINE For hygienic cleaning, dilute 2/3 capfuls of PULIBRILL, 5 litres of water to wash the surface using prototyper damp cloths and run properly wrung.
CLEANING STRAORDINARAIA To remove dirt especially anchored difficult to remove (especially on parquet brushed) dilute 1/2 glass of PULIBRILL in 5 litres of water and clean the surface by gently rubbing the white swab cleaning solution until the complete removal of dirt. Clean the surface with a soft cloth wrung out.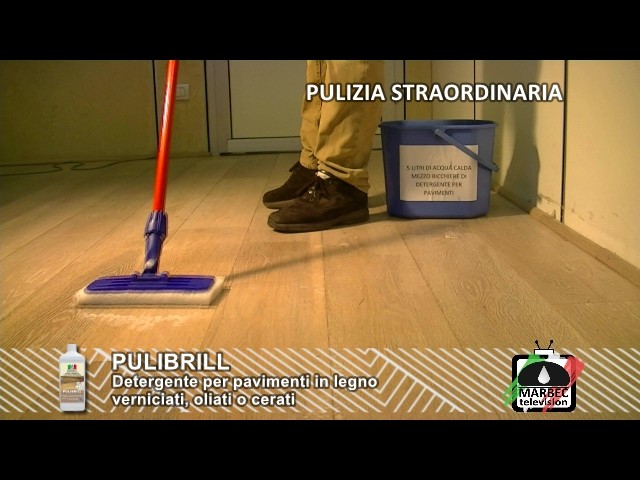 REMOVING DULLING AND SGOMMATURE To remove dulling (sgommature of rubber shoes), rub dry with moderatemente blue wool cloth or swab the area concerned.
ROUTINE MAINTENANCE OF THE FINISH About BIOTOP and/or pre oiled finish Spread a thin layer on the surface and uniform BIOCARE fleece with soft cloth or wax spreader. Avoid stepping on the surface during drying. Usage frequency: every 2-6 months depending on the flooring decking or whenever the wood looks depleted and absorbed.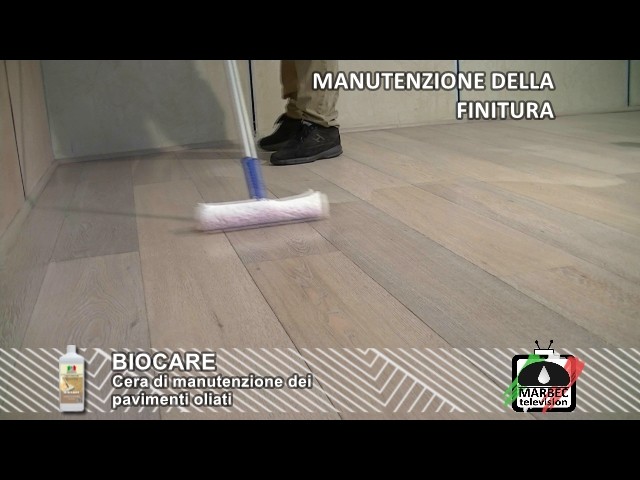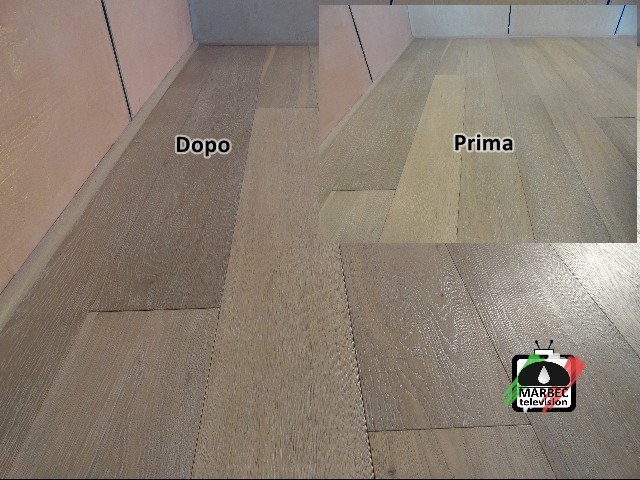 VIDEO