How to wash a parquet floor?
Our tips for treating parquet surfaces
The parquet is undoubtedly one of the most sought-after and appreciated materials to cover house floors. But when we arrive at the time of maintenance the first doubts appear for all of us: how have we to treat, clean and wash the parquet? Today we try to understand it together.
Parquet floor More and more people, to furnish or choose their dream home, are influenced by the presence or absence of parquet flooring in domestic environments. The parquet, being a natural material, integrates perfectly into any space, transmitting warm and positive sensations to the whole environment. Thanks to its versatility and naturalness it is able to make every room welcoming, enhancing its beauty and particularity. The parquet is a living and dynamic material that is increasingly characterized with the passing of time, its appearance changes, and if maintained well, with no doubt improves; it's a material that lives and tells the story and the experience of every home.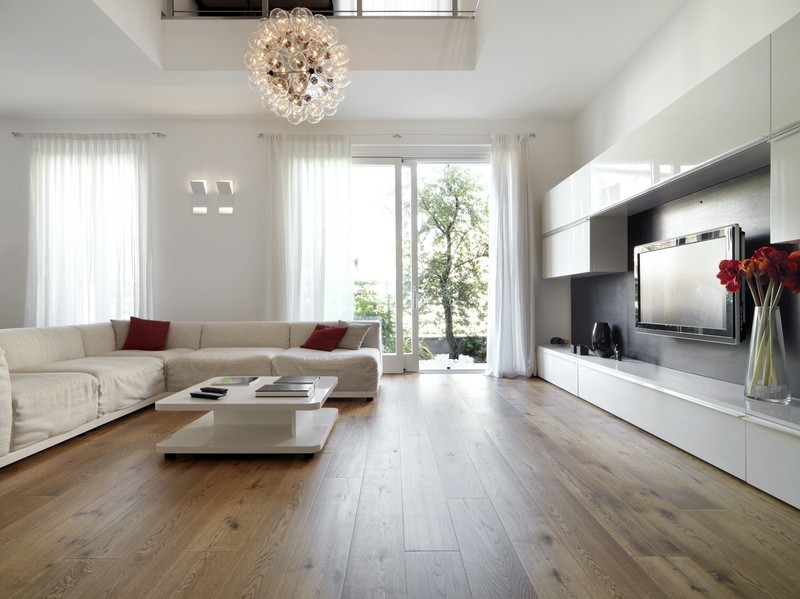 Like all materials, parquet boasts strengths and weaknesses; so, when we are faced with the choice of the floor to be laid, it is essential to know them all perfectly. So, let's go to illustrate them briefly, points of strength:
an innumerable range of colours and veins;
resistance: it is a material very resistant to wear and stress;
thermal and insulating capacities: the thermal quality of wood is known, which makes it a unique material for maintaining heat during cold seasons.
If on the one hand you must recognize these qualities, on the other, the parquet, being a natural material, needs special attention, especially for both ordinary and extraordinary maintenance. Points of weakness:
it is very exposed to scratches and stains;
it suffers from humidity: the surface risks to swell;
if not properly treated it easily deteriorates over time;
it has a high risk that molds and infiltrations will lurk in its lower layer.
Fortunately, however, a whole range of Marbec products come to rescue us to solve these problems. Professional cleaning products designed and dedicated to treat and wash the parquet carefully, taking care of it from the laying to the maintenance.
Maintenance
Daily cleaning
To wash the parquet daily, we can use PULIBRILL: a concentrated detergent that cleans and sanitizes uniformly the entire surface, making it bright and fragrant.

Extraordinary maintenance
If with the passing of time and with the daily stresses, your parquet has lost the splendor and beauty given to it by the initial finish, the suitable solution is BIOCARE: a wax product that revives, renews and preserves over time the treatment of the initial finish. Biocare is a ready-to-use product, easy and quick to use. In case your parquet flooring is excessively worn and needs an intensive treatment, try LIGNOLUX: oily finisher that, penetrating deeply, nourishes and cleans the wood fibers.
Protection
After laying the parquet, it is essential to treat our floor with a specific treatment BEAUTY FLOOR: a product that renews and protects over time the initial painting treatment of interior wooden floors.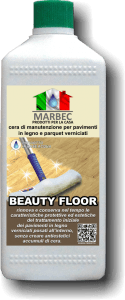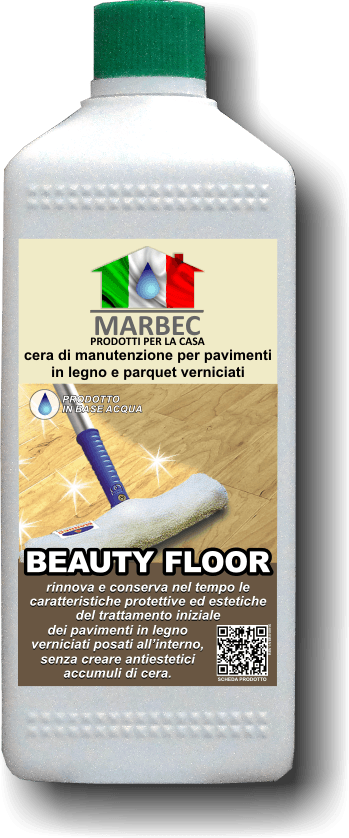 Do you need advices to clean your parquet? Contact us, we'll be happy to help you!