Hotels in Forte dei Marmi
Il recupero della superfici è stato fatto con SMACCHIO LEGNO e il trattamento con FLUOIL.
The object of the intervention was the recovery of external Bangkiray wooden floor of a Hotel in Forte dei Marmi. The wood was ingrigito due to deterioration due to weathering and blackened by the formation of algae and by the accumulation of dirt.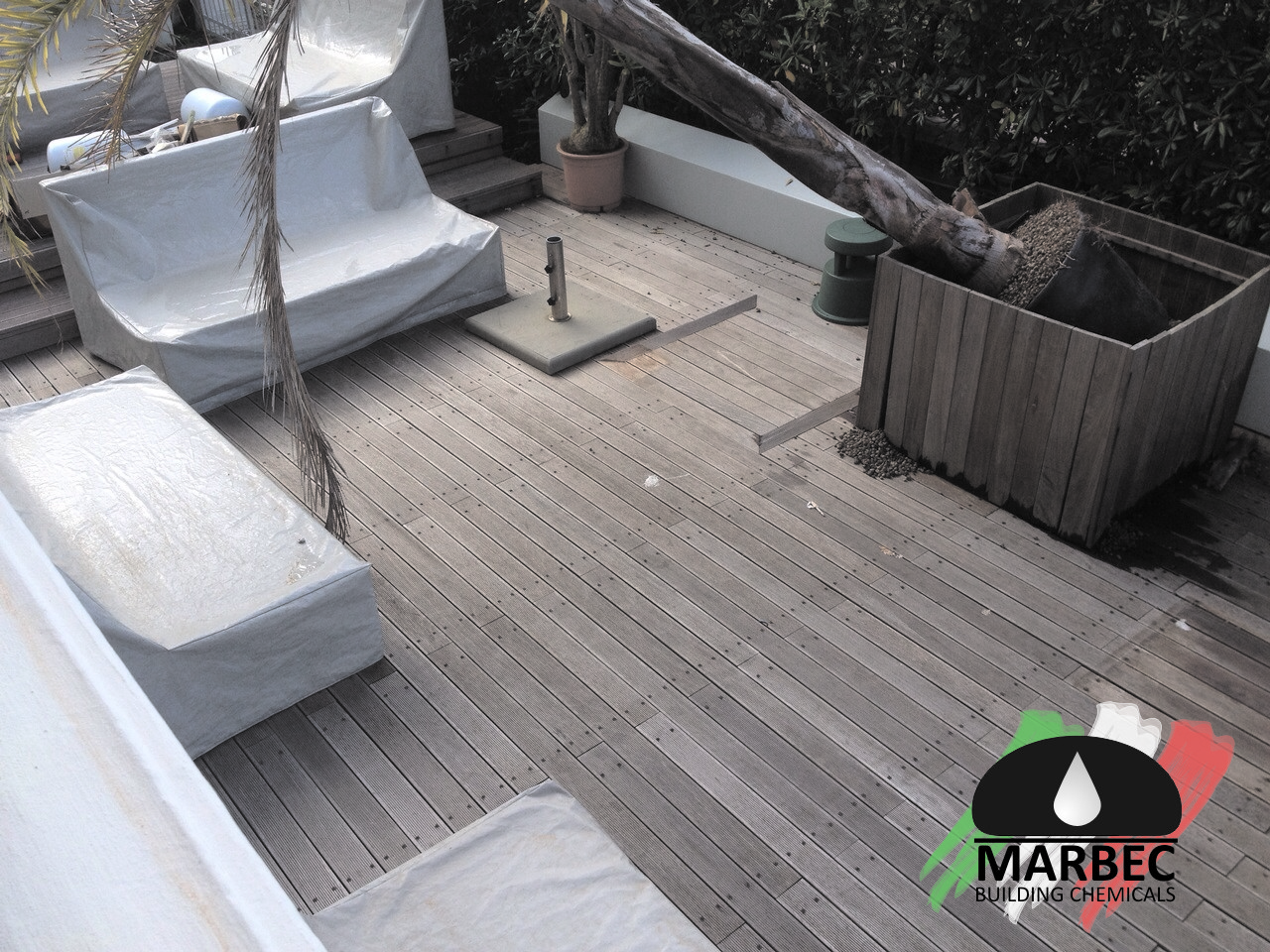 The request of the customer was to restore the original appearance of the flooring and protect wood from decay. The first step to cleaning of the wood with the WOOD-SMACCHIO product that has made it possible to remove the lignin degraded (graying) and the accumulation of dirt.
Two days later, to dry, the wood flooring has been impregnated with oil-protective FLUOIL waxy slightly stained with OILTONER chestnut (5 percent).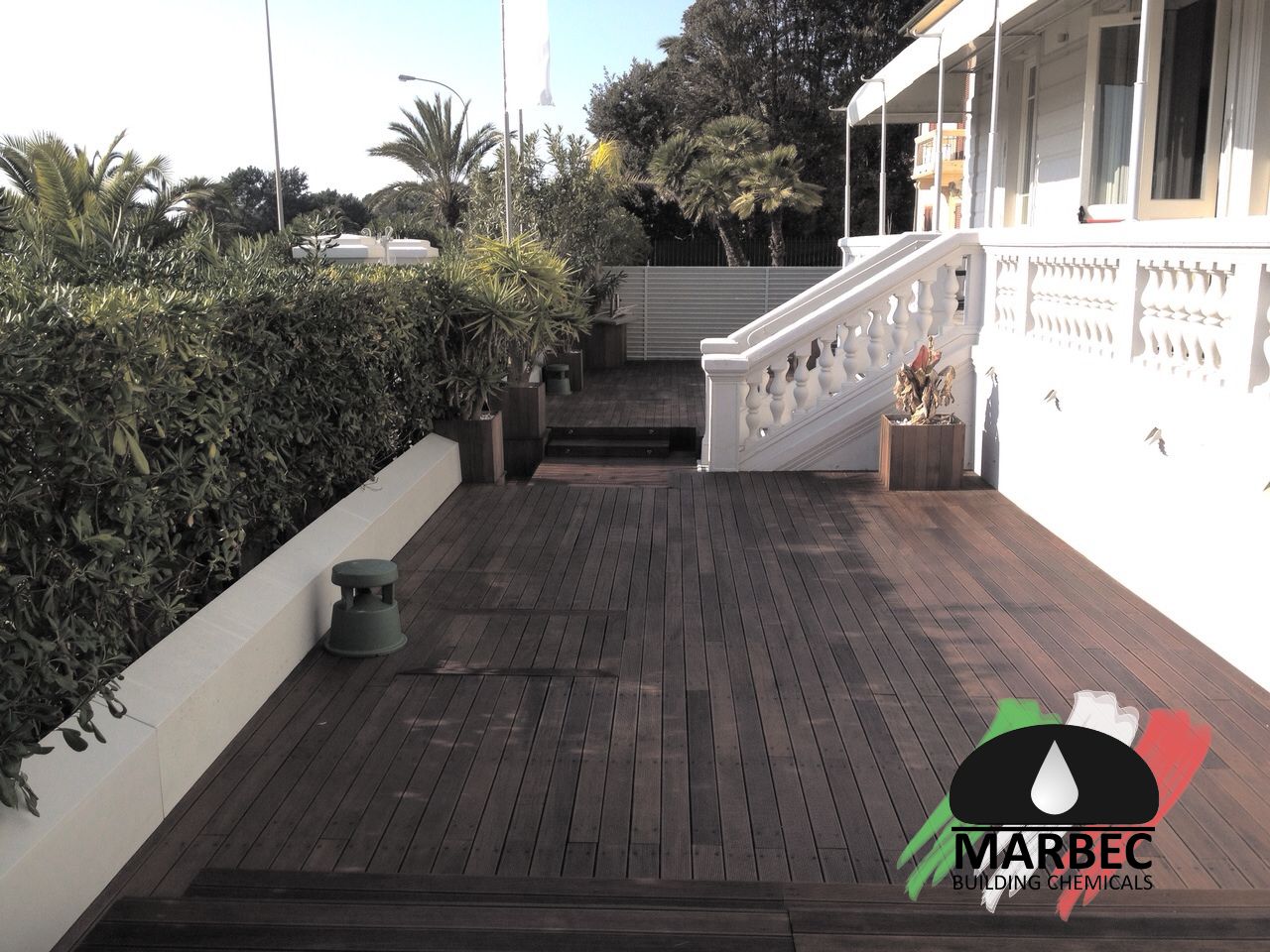 The work was performed by the firm
P.S.G srl in Lucca. Ref. P.S.G.srl – treatment and recovery of Terracotta-Wood-Stone-Stone – Via Boccaccio n 25/a – Rijeka (LU) Tel. 0583/Fax 971291