Do it yourselfer, News, The council of expert
11 April 2019
It's time for spring cleaning: let's organize it in the best way! – Second part
As promised, here we are to better organize even the spring cleaning dedicated to the external areas of our house.
Once you finished polishing every room in the house, you thought you were done with your spring cleaning?
You must still have a little bit of patience, in fact from the indoor cleaning we must begin to dedicate ourselves to the outdoor:
also terraces, gazebos and garden equipment need a deep cleaning. Everything in spring must return to shine!
Spring opens the doors to the beautiful season, we will finally spend much more time outdoors, we will alternate moments of joy with relaxing moments: we will welcome friends for barbecues in the garden, we will read an exciting book comfortably relaxed on our favorite wooden deckchair…
this is why it is necessary that spring cleaning involve not only the interior of our house but also the exterior.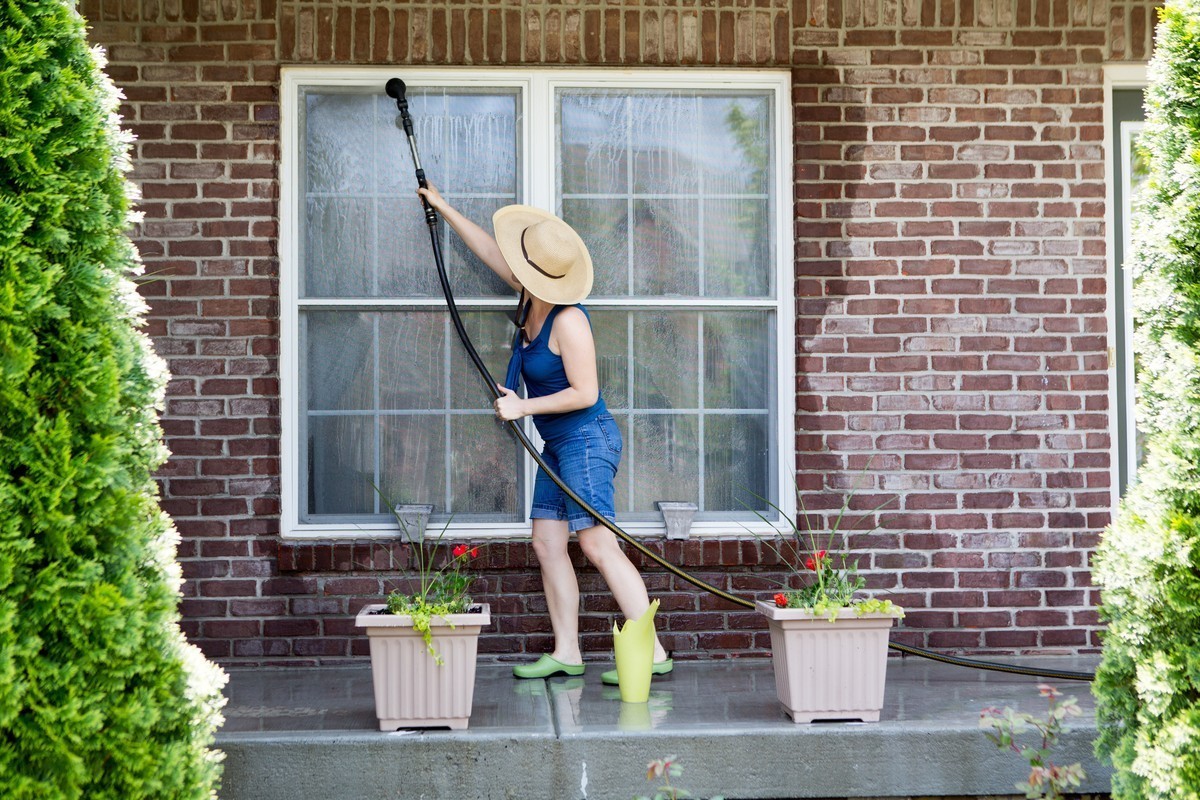 External spring cleaning, where to start?
Surely, spring cleaning dedicated to the external areas that adorn our home, may be a little more challenging than the interior rooms that we take care regularly.
Because of cold and winter temperatures in fact, we all tend to neglect our terraces and balconies; however these environments are more exposed to wear, originating mainly from climatic factors.
Cold, humidity and rain can create particular grassy patinas on all types of external surfaces, including stone ones, and this is why they need special attention in spring.
Fortunately, to clean and definitively solve these problems, Marbec householding products come to rescue us! Professional products for all surfaces that, thanks to their specific formulation, will make spring cleaning much less tiring and will make all our coverings shine in a flash.
But let's start with order, let's discover the basic steps to clean at best and how to treat external surfaces.
How to clean outdoor stone floors?
To clean outdoor stone floors such as terraces and balconies, first of all it is necessary to clear out!
Yes, that's right, we have to move all the vases, plants, furniture etc. Once everything is freed, we start sweeping the whole surface with a broom, we remove leaves, flowers fallen to the ground, etc.
We also vigorously clean walls, steps and railings.
Once swept, we rinse the inside floor with water. On a dry surface you will notice well, if present, spots or incrustations of biological origin.
At this point, to permanently eliminate these annoying and ugly stains caused by residues and deposits of algae and moss from stone surfaces, we can use ALGANET a concentrated detergent with very high descaling and sanitizing power.
Once completely clean and dry, to protect the floor from moisture and to drastically reduce the water absorption of the material, we pass one or two hands, depending on the degree of absorption, of IDROWIP: an anti-humidity protection for absorbent stone materials.
We have seen that the main enemies of outdoor paving are undoubtedly algae and mold, so acting early is not bad! To reduce the reappearance and growth of algae on the surfaces we recommend a protective anti-vegetative finish for external stone materials: PAV05. It's a resin-waxy product in emulsion, resistant to atmospheric agents.
How to treat external wood?
If the flooring is made of wood, to perfectly remove all dry organic residues, it will be advisable to sweep following the direction of the fibers.
How to clean the barbecue grill?
What spring would be without a nice barbecue with friends?
So a nice clean barbecue cannot miss on our terrace.
To clean the barbecue grill we can use PULI FORNO and PULI FUMO, two extra strong degreasers that easily remove carbon residues and fatty substances.
Also prepared the barbecue, we just have to enjoy our fresh and clean home both inside and outside!
READ ALSO: How to clean the external surfaces from algae, mosses and lichens