Do it yourselfer, The council of expert
23 January 2020
How to build a DIY wooden staircase?
By following the right steps and using specific products, building a DIY wooden staircase will be a breeze. Follow the tutorial and enjoy!
On this bad rainy day we decided to devote some of our time to do it yourself.
Looking between the cellar and various closets, we found beautiful wooden pallets that inspired us.
Today, in fact, with the help of our friend Dario Tello, we will illustrate the steps to build a DIY wooden staircase.
An easy tutorial to build a wonderful DIY wooden staircase
Of course, making a DIY wooden staircase is not a very simple thing;
you need the right tools to work and specific products to use.
Furthermore, to achieve a reliable and precise result, we must choose the material with the utmost care
to be used to build the DIY wooden staircase and follow a specific project.
Precisely for this reason, we relied on an expert friend who showed us, through his tutorial,
all the steps to create a beautiful and original structure by recycling wooden pallets.
In addition to how to build, he also showed us how to take care and how to protect our internal wood.
Thanks to the tutorial by Dario Tello we obtained from wooden pallets, following the steps, crossbeams and steps.
We made sure of the height (the distance between the two surfaces you want to join, this distance will be the height of the staircase)
and the slope of the staircase and we started assembling the pieces.
Once the assembly was finished, we moved on to our favorite phase: finishing.
This phase requires a lot of attention; you need to dedicate the right amount of time, effort and suitable products to finishing.
So, the final work will have a very professional and well-groomed appearance.
Let's see in detail which products to use and find out how to finish the job.
Do-it-yourself staircase cleaning
Before painting the wood, the dirt and coarse residues of the previous work must be removed.
So, to prepare the material for the wood treatment, we passed a semi-damp cloth over the entire surface,
paying close attention and cleaning well between one step and another.
Do-it-yourself staircase sanding
To better finish and make the wood porous, we have passed the sandpaper over the entire surface.
After this simple operation, the subsequent treatments will fix better on the wood. Once finished with the abrasive paper, we removed all the residues again, with a microfibre cloth.
DIY staircase finish
Finally, just like our friend Dario did, we treated our DIY staircase
with specific Marbec products for wood.
OLIO TECNO: a resistant, non-sticky oil-waxy protection, easy to be relined and preserved over time.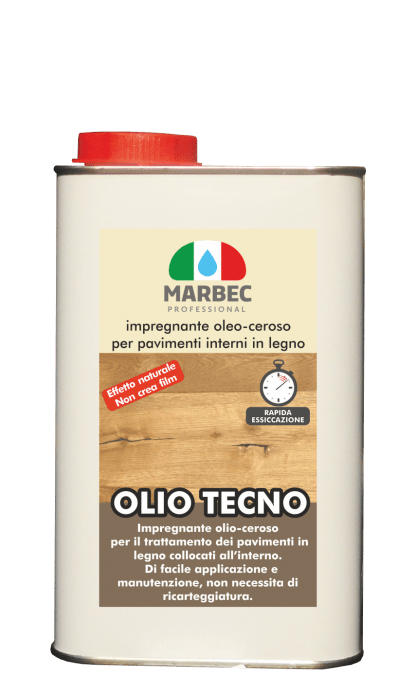 FONDO COLARIN2: an excellent product for carrying out a gray background treatment on all types of wooden surfaces placed inside.
OILTONER BIANCO: a product in oil-soluble dispersion in aliphatic solvent of inorganic pigment to pigment oil-soluble products.
BIOTOP OPACO: a low-filming anti-dirt and anti-wear finisher with natural effect for oil-impregnated wooden surfaces placed inside.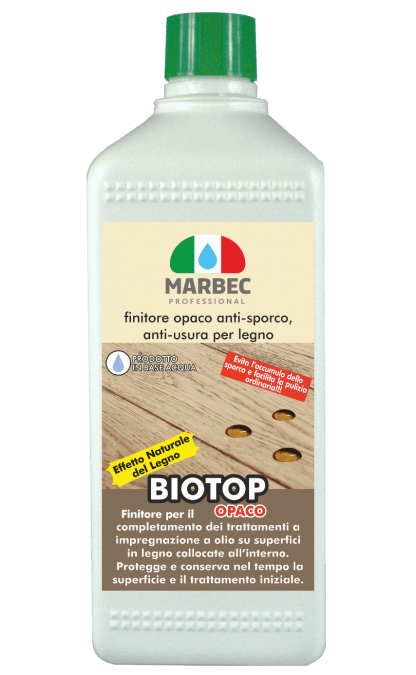 The result does not need many illustrations: a fantastic staircase!