How to treat and protect outdoor wood?
For best results, follow our advice on how to treat wood
Today we will give you some tips on how to treat exterior wood, which is much more important; of other components subjected to weathering, so it needs more. protection and attention.
The beautiful season is good; started, sun and heat have finally taken the place of water and wind. & Egrave; the ideal time therefore, to start doing restoration work for our external wood . During the winter, in fact, terrazzo floors, gazebos, tables, chairs can suffer the classic damage caused by the wear and tear of atmospheric factors. Let's find out some wonderful specific products that will help you, in the right way and give it back.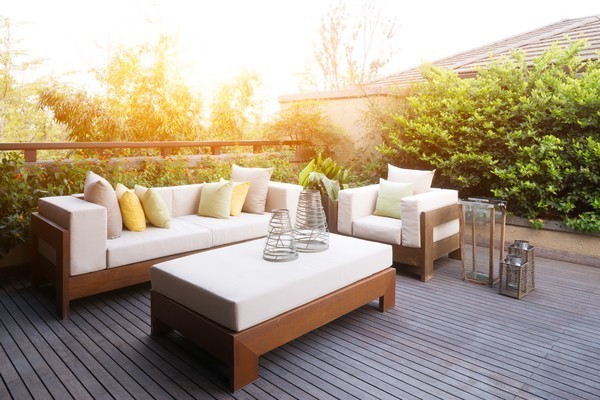 stained wood
For renovating exterior wood aged as floorings, garden furniture, window frames, the ideal product is the perfect product. SMOOTH WOOD , a strong cleaner that eliminates tannin stains and signs of aging.
Instructions for use: before removing the product, remove the varnishes, oils and waxes from the wood beforehand. Apply the product with a brush, sponge and soft cloth. Keep the wet surface for 20 – 30 minutes; if necessary reapply the product. Rub the surface with medium hard pads or nylon brushes. Rinse well with water and allow to dry. Repeat the application if necessary.
External wood protective treatment
Considering that the exterior wood, needs more & ugrave; protection against the internal one , & egrave; It is important to treat it every year, with a specific protective product: FLUOIL an anti-degradation oily-waxy impregnation for garden furniture and external woods. Easy and practical to apply not necessity reloading. Thanks to its formula, it penetrates the porosity & agrave; fibers without creating surface films and leaves the natural appearance of wood unaltered.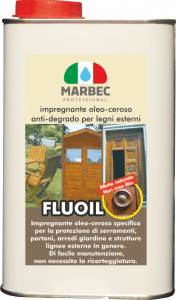 Depending on the degree of aging and consequent loss of the color of the external wood, we can add to our treatment a pigmentation action OILTONER , an excellent product in dispersion oleo-soluble in aliphatic solvent of inorganic pigment to pigment the products: ONIX, PALLADIUM, TUSCANIA OIL, TIROIL, ULTRATON, OIL 41, CAREZZA PLUS, ROYAL WAX .
Anti-degradation and anti-dirt treatment
Finally, to preserve it well and ensure our wood is a powerful protective, anti-degradation and anti-dirt action. essential to treat it with BARRIER : ideal product for every type of wooden surface that revives and gives new shine to all to wood.