Wet treatment of a limestone façade
The work was performed on a yellow limestone façade of a building in Lombardy shopping with our new product OIL WET warming water-oil repellent impregnationtotally without solvents, used to achieve a strong treatment "wet look" in lasting materials.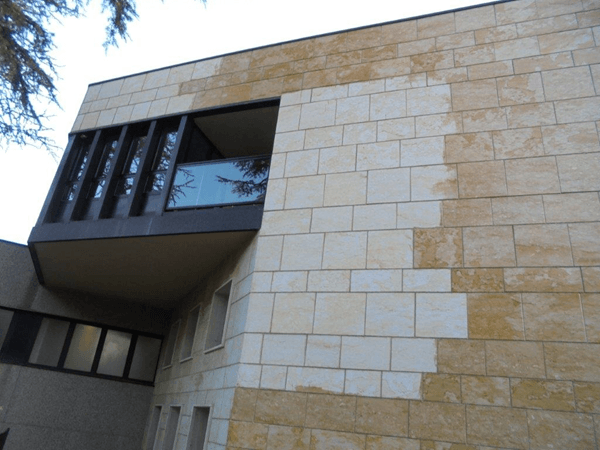 The main features of WET OIL are:
-can be applied on all absorbent stone materials such as stone, marble, granite, grits, synthetic agglomerate, and terracotta artifacts cement.
-Can be used both indoors and outdoors.
Performance:
-Protection Form extremely chemical resistant to normal wear and weathering.
-Saturates the porosity of stone material without leaving surface of polymer film.
-Preserves a significant protection air permeability to steam and not browse n spellicola.
-Enhances the material enhances the color.
-Very low VOC content (<50g> -Odorless Product. UV stable product. Resistant to atmospheric agents and to micro-organisms (algae, fungi, etc.).
The State must work from the company:
Bertuzzi stone Treatments
Via Cacciatori 15-20090 Pantigliate (MI)
Tel: + 39 3,385,039,967
email: info@bertuzzitrattamenticottopietra.it